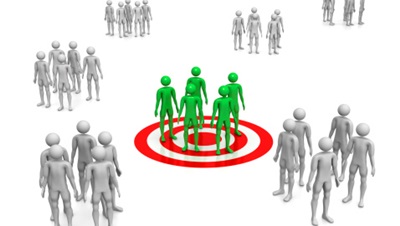 Chosen Few
When we were kids, we dreamed of fame. We wanted to be professional athletes, rock stars, or maybe an A-list Hollywood star. These all seemed really cool and, at the time, very feasible.
But alas, we grew up and realized how limited our talents are. While we manage to realize a lot of our dreams, we might not fulfill all of them. We're only human; limitations are something even Superman was forced to realize eventually.
That said, knowing your limitations is actually a good thing. Knowing your limits allows you to focus on what you do well. If we are limited, we can take those limitations and use them to be successful.
For product fulfillment pros, you often want to cover everything. You want endless products to provide to the general public, assuming they will all coming running with cash in hand. But this likely won't happen, and if you take the opposite approach—catering specific products to specific clients—you will likely see a better rate of success. This is called the "niche market," and can be a wonderful source of business.
When choosing the scope of your product fulfillment, you are choosing the right factors for your business. In the end, this will help you keep your business in strong form while pleasing the clients that like the products you choose.
Honing In
There's a good chance that if your product fulfillment business is already operational, then you have already chosen your specific factors. You should now be highly knowledgeable about one certain product or industry and are catering to the people within it. But while this may seem like enough, you can go a few steps further.
From the product end of product fulfillment, you should base your real fulfillment house around your chosen niche industry. If it's auto parts, provide what auto parts clients would like; if it's books or media, offer a selection for clients to choose from your online materials and/or catalogs. This will help you along the way with related matters; for example, if dealing with oversized materials, you can budget what you'll need for warehousing and storage over time while also acquiring the exact postal logistics information needed.
From the marketing end of your business, you can direct your direct sales and marketing material to the client base that would be the most interested. A lot of people like big glossy catalogs, while others may like a more modern presentation of your sales information online. Whatever the case, once you decide on what sort of niche market to work within, you can begin to look at things from the clients' perspectives, letting you see exactly what may appeal to them and influence sales.
Direct Hits
Catering to niche markets has one other advantage: it forces you to make your business as direct and well-managed as possible. You can create well-organized customer fulfillment media and mechanisms while augmenting a great fulfillment center with the right assistance pros to help clients that make queries, complaints, or comments.
The language of any niche market is very specific, and once you choose yours, you'll learn the jargon and the needs of clients within those niches. It's the direct approach of product fulfillment that, when combined with providing great services, keeps customers happy—and your business successful.
Need solutions to your product fulfillment problems? APS Fulfillment, Inc has the knowledge and services to make your direct mail and product fulfillment ventures more successful. Contact APS Fulfillment, Inc by e-mail at [email protected], visit their web site at www.apsfulfillment.com, or phone at (954) 582-7450.