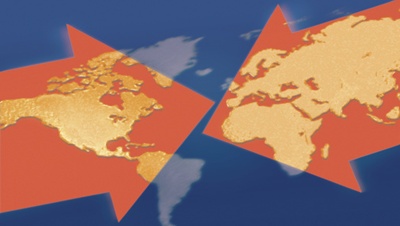 Hard to Find
You may have often heard "back in the day" speeches from your elders. While these tales may be a bit far-fetched and/or exaggerated, they may inadvertently mention products or services that were not readily available at the time: music fans ordering albums only available overseas, guitarists in the UK paying sailors money to bring back an electric guitar from the U.S., and even famous novels and films being smuggled into countries where they were banned or not on the market due to legal issues.
Hard-to-find or boutique items, with their limited availability on the marketplace, have served as an interesting lesson in today's world. Sure, it seems like everything is available via online stores or specialty shops, but there are still some items that are tough to get. And with those rare items comes a need to understand product distribution legal matters.
As a product fulfillment pro, these issues are worth studying up on. You have to concern yourself with obtaining such sought-after products for your particular client base, while also knowing what you are legally allowed to provide.
What You Have
One of the best aspects of distribution fulfillment is seeing what's really available. No matter what your product fulfillment line might be, there are always those specialized items with high demand but low supply. These are the items that people are willing to pay more for.
This requires a thorough search of supply chain services. There might be some foreign connections that will allow you to access special products that you can introduce to your product line, enticing clients. You might also get new ideas for promotions in the process, such as offering these new products as bonus gifts.
Be sure to do your legal homework, too. There's often a reason why certain items are limited in certain areas; for example, the products may already be provided by a local competitor, and market oversaturation is not allowed. See what you can do about offering such products through your supply chain services and distribution warehouses and consult local business bureaus about what restrictions you have to abide by. There's no sense in getting into trouble with the law over your business just doing its job.
Around the World
The world truly is getting smaller, thanks to new technology and advanced business services. This is daunting if you are in product fulfillment, because it means you're now competing with the entire world. However, global business also means you can use a lot of new distribution fulfillment services to provide products all around the world.
With specialty or boutique items, having some sort of e-commerce fulfillment in place is great, as it lets people check you out online from anywhere and enables you to provide them with products they can't get elsewhere. However, be mindful of international fulfillment shipping requirements in order to ensure that you can send your products anywhere without issues. Also note shipping costs; if you're going to provide the best distribution fulfillment services, you have to be prepared to send products anywhere in the world at all times.
Need solutions to your product fulfillment problems? APS Fulfillment, Inc has the knowledge and services to make your direct mail and product fulfillment ventures more successful. Contact APS Fulfillment, Inc by e-mail at [email protected], visit their web site at www.apsfulfillment.com, or phone at (954) 582-7450.