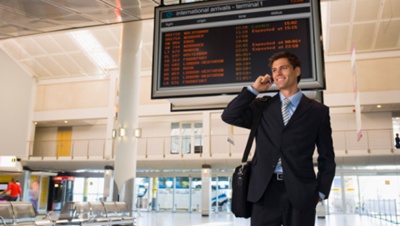 Between Woods and Water
Before you hit the road in product fulfillment, know why you are going out. Are you seeking to connect with new logistics companies, or are you going to a convention to meet other pros? Many travel writers claim that travel must have a purpose, and for product fulfillment, it's no different.
Actually, all attempts at third-party fulfillment need a reason. It's not all about meeting with likeminded pros; you might also be scouting new tools, like new digital marketing or order fulfillment systems. As a surprise bonus, you might also make a good connection for your business, or find a deal on useful products or services.
Knowing the logistics of travel itself is necessary, as is knowing the business matters. Booking the right hotel room, rental car, convention booth, dinner plans, and flights are all things to consider, just to name a few. Be sure to avoid scheduling conflicts and keep all your receipts, as you can write off a lot of travel expenditures at tax time.
Centralized Industry
When traveling for your business, it's a good idea to visit the heart of the business. If you're in tech, you go to Silicon Valley; if you're into oil, you might go to the Middle East. For product fulfillment pros, central areas of product fulfillment business, such as Florida, are the places to be.
Using Florida as an example, a simple online search for terms like 'assembly services Miami' can educate you on businesses you may want to work with. Were you to take a trip to the great southern state, get in contact with a direct mail marketing company in Florida and make a new connection over dinner and drinks. In product fulfillment hubs like Florida, it is possible for product fulfillment pros to make the most of going mobile.
Need solutions to your product fulfillment problems? Advanced Product Solutions has the knowledge and services to make your direct mail and product fulfillment ventures more successful. Contact Advanced Product Solutions by e-mail at [email protected], visit their web site at www.apsfulfillment.com, or phone at (954) 582-7450.