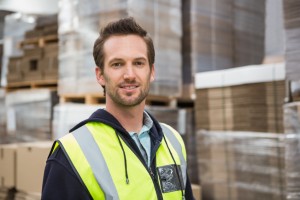 Despite the rise of digital media, people are still choosing to read physical books for a variety of purposes, including pleasure and of course education. That is why APS Fulfillment offers book order fulfillment to its clients and can help you better deliver to your customers. Whether publishers are looking to ship thousands of books on a monthly basis or authors are shipping dozens of titles, we scale our fulfillment services accordingly to fit the criteria of our clients.
Book Order Fulfillment Services Overview
APS Fulfillment offers cost effective and flexible solutions for our clients so that they don't have to worry about shipping. We offer a variety of options to satisfy both wholesalers and direct consumers.
Commercial Book Fulfillment
Some of the commercial book fulfillment services APS clients can expect include:
Accessing and monitoring sales information, including inventory levels. This will include monthly reports about different titles, which will make access to and management of these reports simple and easy.
Collection of invoices reflecting total sales from both retailers and wholesalers with a dedicated accounts receivable team.
Utilizing our technology to develop an efficient means of ordering and reporting accurate figures.
Direct-to-Customer Book Fulfillment
If you're looking to connect directly to consumers, APS has services to accommodate your needs as well. These include:
Processing credit cards.
Using carts for online ordering.
Shipping through multiple partners, including UPS, USPS, and FedEx.
Real-time tracking of packages.
Features of Our Book Order Fulfillment and Warehousing Services
APS Fulfillment has a lot to offer when it comes to book order fulfillment services. Some of our standard offerings include:
Cohesive billing services, including invoicing.
Customer service and order processing.
Standing-order management for annual publications and book series.
Manage and dispatch orders using our warehousing technology. Orders are tracked in real time, to which both you and your customers have access.
Why You Need an Order Fulfillment Company
When it comes to shipping, selling a book is no different than selling any other product. Customers expect to get their books on time and in top condition. They also expect a high level of customer service throughout the process, including the transparency in being able to track their orders.
APS Fulfillment provides a level of service that enables booksellers to function at a high level. Our book order fulfillment services is just one way we help with the shipment needs of our clients. Contact us for more information on how we can help your business succeed.