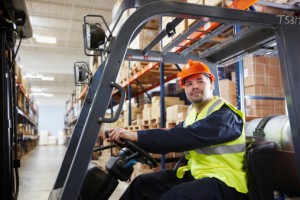 It's always interesting to speculate on the future of any industry. Experts all give their predictions on what the next decade, quarter century, or half century will bring. Some of it comes to pass, other predictions don't ever make it past the "what if" stage. The future of logistics, not unlike many other industries, is in the technology. And with some exciting new systems already being implemented with others yet to come, there will be just as much anxiety as there is excitement over how future technology in the logistics industry will be applied.
Looking Ahead to New Technology
If adapting to new technology to improve any aspect of your business is something you struggle with, good luck. For the foreseeable future, technology will continue to dictate, at least in part, how operations are run. The future of logistics is certainly an industry heavily impacted by technology. We've seen what the digital revolution has done to expedite business. Now, there are a few more changes to look forward to as the logistics industry advances.
Who Needs Humans?
The future of logistics seems to be heading towards a type of artificial intelligence. The internet of things (IoT), drone delivery, and driverless vehicles can all operate without the need for human intervention. Here's a brief description of how each of these work:
IoT
The internet of things basically allows for communication between devices without input from humans. The benefit of this technological advancement is more efficient production, decreased cost, and less chance of error since all systems are essentially automated. IoT is already practiced by more than a quarter of logistics companies with close to half planning to implement some form of IoT in the future.
Drone Delivery
The term drone seems to provoke negative connotations, but that hasn't stopped many companies from considering how to implement this technology into its operations. And while close to 30% believe drones will have little impact on the next 5-10 years of logistics, about the same amount believe its impact will be in specialized areas of delivery, such as delivering drugs to remote locations. Even more believe it will have some sort of impact within the next decade.
Driverless Vehicles
Google seems to be the new face of driverless vehicles, though this technology has been around for some time. The cost savings alone makes this an intriguing concept for those in the logistics industry. But this is still in its infancy as far as adoption and even general knowledge. Less than one percent of current logistics agencies can provide expertise on this technology. Less than three percent have comprehensive knowledge. But if you're familiar with how the tech industry goes, things can change quickly and sharply without much notice at all.
As the industry stands now, technology does play a vital role in tandem with an experienced, skilled, and detail-driven team of logistical experts. APS Fulfillment recognizes the importance of technology in their business. But they also know that having a team manage most of the operations is still central to its success. For more information on what APS Fulfillment can do for your business, please visit their web site.