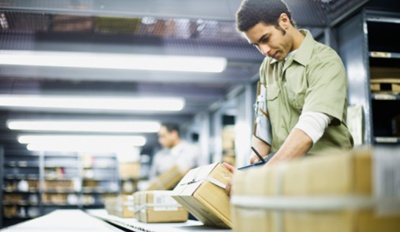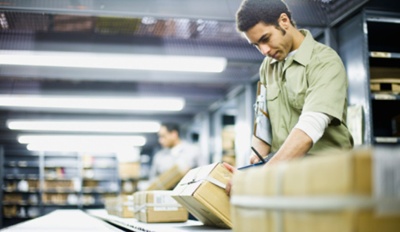 Small and new fulfillment companies often struggle when trying to establish their logistics strategies. Shipping can be a challenge, with a lot of potential issues that can cause confusion and possible damage to your company.
These days, any information that can help small businesses to improve their logistics and shipping services is useful. Here are a few common suggestions to help you out:
1. Increasing Complexity
Modern fulfillment companies are often diverse in terms of their products and services; they have to be in order to stay competitive in the fulfillment marketplace. With that in mind, logistics services have become even more complex. The majority of fulfillment companies partner with product vendors in order to package shipments of more varied products; however, this can be overwhelming if done in-house, as well as keep you away from other tasks that require your attention. It might be best to outsource your logistics services if you think you'll run the risk of any of these problems.
2. Matching Service Levels with Your Larger Competitors
Fulfillment companies are getting bigger and growing in scope. With the coming of Amazon came a benchmark to meet, with so many companies becoming larger by offering more products in order to compete. For a small fulfillment business, this can seem intimidating, but you can actually be competitive by getting a third party to handle your logistics for you. Larger companies do it as well and it will help take a lot of weight off your shoulders.
3. Lack of Data
There's no excuse to not be up-to-date on your product numbers; you need to have the necessary data regarding what you're selling. Consider investing in software that will help you keep accurate records of sales, expired inventory, seasonal products, and more. Quality logistics services mean you have accurate data to maintain efficient product numbers.
4. Inventory Imbalance
As noted above, you have to focus strongly on product numbers, namely how much stock you have, and keep that stock replenished as need be. Keeping tabs on your inventory numbers is essential to making sure your products are ready to be sent the minute they're ordered. It's also important to know your inventory numbers for high sales periods, as you will likely be carrying at least one item that is in high demand.
5. Large Fluctuations in Demand
There are times when you'll be busy and times when you won't be. There will also be occasions where you have a product that is currently hot before demand slows due to changing tastes. Keep an eye on current and potential future trends and get a sense of when you will need to be performing more logistics work and when you'll have to slow down. This might be difficult for you to manage over the long run, so again, you may wish to consider a professional third party to handle those services for you.
There have been many changes not only in retail and technology, but also in logistics services. As a fulfillment company, there are many things you have to stay up-to-date on if you want to keep your logistics services working properly. But once you know what's expected, it will be easier to meet client demand.
Need solutions to your product fulfillment problems? APS Fulfillment, Inc. has the knowledge and services to make your direct mail and product fulfillment ventures more successful. Contact APS Fulfillment, Inc. by e-mail at [email protected], visit their web site at www.apsfulfillment.com, or phone at (954) 582-7450.