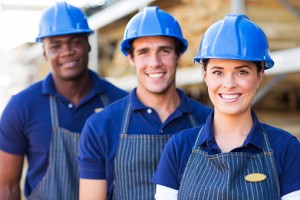 Whether you have a large or a small business, a new company, or an establishment that has been around for decades, if you are shipping products it is essential to have a logistics system in place that safely and efficiently gets those products from point A to point B.
With the number of variables involved in shipping products, this is not always the easiest task to get accomplished. Logistics involves several different people from various departments and industries, and it can also involve knowledge of multiple systems throughout the delivery process. But implementing some fairly simple strategies can make the process much more straightforward and effective for everyone involved.
What Is a Logistics Strategy?
A logistics strategy is the means of finding the most efficient manner of distributing goods and maintaining a high level of service. What's important to keep in mind is that there may be several logistics strategies. These strategies can be specific to the product, to the country, or even to the customer.
Why Implement a Logistics Strategy?
A formal logistics strategy provides a foundation for the constantly changing nature of the supply chain. Companies are better prepared to be flexible and adapt to the changes with a logistics strategy in place. Not having one in place means companies will not be prepared to gauge the impact any change in the supply chain has on its operations. This negligence can significantly impact customer service.
How to Improve Logistics Strategy
Getting Your KPIs in Order
Before you even begin to restructure (or structure) your logistics strategy, you need to identify your key performance indicators (KPI). This should include customer order cycles, dock-to-stock cycles, pick-to-ship cycles, the accuracy of your inventory, and, of course, the total cost of the entire process. If you haven't been accurately tracking those numbers, you need to start doing so right away so you have a barometer for how your logistics strategy is actually performing right now.
Automate Everything Possible
We've already mentioned how the logistics process can be drawn out with multiple platforms and multiple industries involved. With those amounts of variables, the chance of human error is inevitable at some point. Businesses that do the best job of handling their logistics recognize this reality and continually invest in automation. This goes for small businesses as well; there are plenty of tools available at low cost that can help automate many of the processes involved in your logistics strategy.
Scale Accordingly
This tip is specifically geared to small businesses. You are presumably at a phase in your company's development where not everything you want to do is possible. That's okay. Although this may sound counterintuitive, think small first when it comes to logistics and setting up a strategy. As your business begins to grow, you can always add tools and systems to help streamline the process.
Keep Everything Portable
This is aimed at all businesses. Space is not infinite, and you'll need to move things around frequently, and sometimes change locations entirely. Keeping things portable means less hassle and more efficiency with much less disruption to your operations.
Utilize Outsourcing to Boost Efficiency
Businesses shouldn't be hesitant to outsource their logistics. There comes a point when the demand has increased or companies simply need to increase their efficiency, and that is not possible with an in-house logistics team. Outsourcing your logistics can be a long-term partnership with a third-party logistics (3PL) provider that understands how to manage your specific products. Here are some tips on logistic strategies that you should consider for your business.
Optimize Freight Spend
Finding ways to manage your transportation budget is an important means of increasing efficiency. Finding the right mode of travel, investing in proper packaging, and consistently reviewing contracts as your frequency changes are just some ways to ensure your freight spending is managed well.
What's important to remember is that your customers do not differentiate between you as a logistics company and the actual carrier that is delivering the packages. So, essentially, with whom you decide to partner becomes even more significant. Price should always be near the top of what makes your decision, but you should do your due diligence on how effective your partners have been at delivering packages on time without damages, and on their customer satisfaction rates.
Be Transparent on Shipping Prices and Conditions
It's always a good idea to be upfront with your customers right from the start. What frustrates customers more than anything else is not knowing or not having the right information. As a logistics company, being completely transparent in your pricing and in the terms and conditions of your charges gives your customers peace of mind.
Choosing a Warehouse Management System
You have to know your company's needs and goals before knowing which warehouse management system will work best for you. So, you'll need to assess your needs, assemble a team from the necessary departments, and then create a warehouse model that is flexible and scalable.
Focus on Customer Satisfaction
Nothing is more important than your customers. Your systems should reflect your commitment to making your customers' interactions as simple as possible. Everything you strategize should be done with the end user in mind. This takes being flexible enough to adjust as demands begin to change.
These are all great starting points to help build your business's logistics strategy. Many businesses simply prefer working with a third-party logistics company such as APS Fulfillment, Inc. We have all of the experience and technical knowledge needed to implement and execute a logistics strategy that will work for your company. Contact us today for more information on how we can help streamline your logistics strategy.