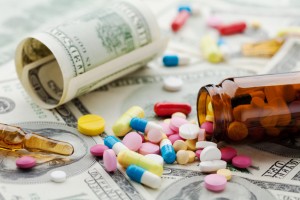 Nutraceutical products and supplements make up a thriving, multi-billion-dollar industry that grows larger every year. Due to the popularity of nutraceuticals and supplements, any business that offers them is going to see a large amount of demand across e-commerce and brick-and-mortar stores. This is why nutraceutical and supplement fulfillment services are so important. The ability to handle large-volume fulfillment needs across multiple delivery channels is something that requires a mix of a skilled, flexible, and scalable workforce along with the necessary warehousing infrastructure to serve as a central distribution point. Since these infrastructure and worker needs aren't easily met by smaller companies without significant time and monetary investment, it can help to outsource your nutraceutical and supplement fulfillment services to a third party.
Requirements for Managing High-Quality Supplement & Nutraceutical Product Fulfillment
Dietary supplements and most nutraceuticals do not require FDA approval and their production or distribution facilities do not necessarily need to meet any specific federal standards. However, this does not absolve the fulfillment service provider from taking certain steps to ensure quality. When considering a third-party to outsource your supplement and nutraceutical fulfillment operations, keep the following needs in mind.
Sanitation
As the saying goes, cleanliness is next to godliness. Maintaining clean and well-kept warehousing and distribution facilities is important for keeping unwanted contaminants out of the products. Nutraceuticals and supplements are considered food products and like any other food, customers want to be sure it is handled in a clean and safe manner.
Lot Control
Although they are not considered drugs by the FDA, nutraceuticals and supplements can have certain storage or expiration date considerations similar to pharmaceutical products. A key part of nutraceutical and supplement fulfillment is managing effective lot and inventory controls so that expiration dates and storage conditions can be properly monitored and tracked. This way, products can be kept in the appropriate climate-controlled storage areas (if applicable) and are not kept past their expiry dates.
Flexible Practices
Depending on the state, rules for selling and delivering supplements and nutraceutical products can be different depending on whether they are for a retail business location or being sold directly to consumers. It is therefore important to choose a third-party fulfillments services provider that has the flexibility to manage two different sets of procedures for a single product, especially if your business serves people in multiple states.
Why Choose APS for Your Supplement & Nutraceutical Product Fulfillment Services?
APS Fulfillment, Inc. is a leading third party logistics services company that operates out of Miami, Florida. Our integrative approach allows us to expertly handle all of the above needs required during supplement and nutraceutical fulfillment and more. When clients partner with us, they can enjoy numerous advantages such as the following:
Warehouse Management System (WMS)
Our top-of-the-line warehouse management system allows for a constant eagle-eyed view of operations. Real-time inventory tracking lets you monitor inbound and outbound shipments, track lot numbers, and monitor inventory levels at all times.
Location
From our Miami location, APS is able to offer product distribution and fulfillment across much of the United States and beyond.
Warehousing, Distribution, Pick and Pack
Our product fulfillment services are not confined to simple warehousing and distribution work. We take pride in offering many value-added services such as pick and pack, kitting, custom printing, and more.
Shipping in Bulk
Nutraceuticals and supplements can be easily shipped en masse to supply retail locations across the country. APS has the connections and channels necessary to allow for bulk shipments that won't eat into your costs.
Experience
APS Fulfillment is a perennial leader in supply chain management and product fulfillment services. Our extensive experience has allowed us to provide top quality operations for clients and will continue to do so well in to the future.
Contact us by phone at 954-582-7450 or by e-mail at [email protected] for more ways third-party logistics services can support and grow your business.