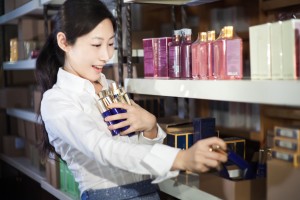 Due to the rise of e-commerce, many consumers of cosmetic products are obtaining their beauty products online. This, in turn, has led to a rise in health and beauty product fulfillment and cosmetic or cosmeceutical product fulfillment in general. However, cosmetic and beauty aid order fulfillment and distribution has some unique challenges that do not apply to most other forms of product fulfillment. This is why it is often necessary to turn to third-party health fulfillment companies as a way to better manage and achieve your e-commerce goals.
Why Specialized Cosmetic Fulfillment is Needed
When dealing with order fulfillment for skin care products it is important to remember that there are certain overlapping similarities with pharmaceutical fulfillment. Specifically, cosmetics can have certain storage, temperature, and humidity requirements to avoid spoiling sensitive formulations. There is also an increased need to keep track of product expiry dates and lot numbers. Although health and beauty products do not always share the same short expiry margins as some medicine, this sort of oversight is important to avoid inadvertently sending a customer an expired product.
The Skin Care and Cosmetic Product Fulfillment Process
As mentioned, cosmetic product fulfillment has some specific needs that don't always apply to other industries. This is why specialized fulfillment provider services are important. By partnering with a fulfillment and distribution provider who understands the needs of cosmetics, you will be working with a company that understands how to handle any of the following:
High Volume
Beauty products can feature periods of intense demand based on promotions, holidays, or any recent mention by a celebrity in a magazine. While this sort of fluctuation is not necessarily unique to cosmetics, their fragility is. Cosmetic goods are often small, delicate items that frequently use specialized or store-specific packaging. This combination of delicate products, special kitting and repackaging, and high volume requires a fulfillment company whose workers are not only respectful and precise, but also fast.
Temperature & Handling Restrictions
As mentioned above, cosmetics can have certain temperature or handling requirements due to the sensitivity of their formulations. This often means that transport vehicles and warehouses must be capable of maintaining certain humidity and temperature levels in the area where the cosmetics are stored. Some advanced cosmetic or beauty products also require specific certifications in order to be handled or distributed.
Licenses
There are various regulations that govern fulfillment companies and one of them is that warehouses need to have a special license to accept cosmetic products. Such certification means that not only are the warehouse facilities capable of safely storing cosmetics, but that the employees have been properly trained to handle them.
Benefits of Using APS for Skin Care and Cosmetic Product Fulfillment
APS Fulfillment Inc. is a leading 3PL service company that is fully licensed in the handling and distribution of cosmetic products. Our integrative approach covers all aspects of supply chain management and order fulfillment. This means that by allowing APS to work with you, your business can enjoy such benefits as:
Saving time and money so you can focus on core business growth
Expanding your global reach to get products to customers wherever their location
Maintaining full control over your brand fulfillment experience
Integrating APS's management and tracking systems with ease
Select inventory and shipping insurance
Contact us by phone at (954) 582-7450 or by email at [email protected] to learn more ways that third-party logistics services can support and grow your business.