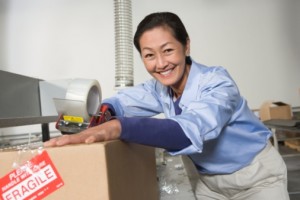 Whether sending out samples and marketing materials to physicians, fulfilling pharmacy stock orders, or supplying hospitals or individual patients, the healthcare industry has unique needs for order fulfillment. In addition to the reporting and tracking often required by law, many pharmaceuticals are temperature sensitive and can thus create warehousing difficulties. The extra logistical concerns, combined with normal shipping difficulties, make healthcare and pharmaceutical fulfillment one of the most complex delivery operations a company can face. Since fulfillment services like APS Fulfillment specialize in order delivery, it makes sense to outsource your needs to a third party capable of tackling these duties head-on. Here are some tips for how to ensure you effectively outsource your pharmaceutical fulfillment operations.
Avoid Splitting When Possible
Marketing materials and healthcare products must be produced, shipped, tracked, stored, and distributed. While there are companies that specialize in each individual element of this chain, it's both more efficient and more manageable to have as much done by one provider as possible. However, some fulfillment companies may appear to offer holistic services on the surface while in actual practice they outsource their own distribution or storage to other firms. When considering a healthcare or pharmaceutical fulfillment company, make sure that what they offer is actually done in-house. This will reduce the number of inefficiencies and delays in the system and improve overall performance.
Temperature Containment and Contingencies
Of utmost importance when considering a third-party fulfillment service is to make sure they are capable of providing a strict cold supply chain. Both the company's warehouse and delivery packages need to be capable of maintaining the pharmaceutical's integrity. Since humans and human-made systems are fallible, it is imperative that you check what systems the shipper has in place to both detect and respond to temperature breaches. Talk to a potential third-party fulfillment service and ask about sensors, procedures, and possible scenarios to know that if the temperature rises or lowers in the warehouse too much they will be able to respond accordingly to protect your product.​
Tracking
Pharmaceuticals, vitamin supplements, and medical devices are all highly regulated and require proper tracking to comply with legislation. In some cases, such as promotional material and gifts sent to physicians, the deliveries need to be reported to the government. In both cases, you will need a healthcare fulfillment service that offers a robust and agile tracking and monitoring system. The fulfillment provider needs to be able to register the batch number, lot control, product identifier, or any other encoding across all stages of the delivery.
APS Fulfillment Inc. is a specialist in direct mail marketing and warehouse order fulfillment based in Florida. We've stored, sorted, and delivered products of all shapes and sizes for all kinds of companies and industries. Look at our website at www.apsfulfillment.com for more tips on how to find the best fulfillment shipping service, whether for healthcare or anything else.