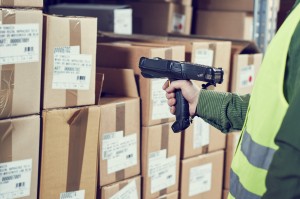 The United States has been one of the hardest hit countries around the world when it comes to the COVID-19 pandemic. Social and physical distancing guidelines encourage more and more people to stay home as much as possible and only go out to do essential errands. That means more and more people are placing online orders. As a result, business owners have been forced to rethink and reformulate their existing product fulfillment and distribution strategies to better meet the growing consumer demands.
To avoid having to deal with various physical distancing and mask-wearing guidelines or store regulations, more people are ordering their products online from the comfort of their own homes.
Retailers face two major challenges in light of this massive surge of online orders:
Figuring out how to deliver these products safely, securely, and efficiently to their customers
And finding a sufficient distribution or fulfillment center that can store their inventory surplus in the meantime.
Many businesses have had to get a little creative in terms of storing their additional product inventory by utilizing what's known as dark stores. Dark stores are makeshift retail distribution centers that focus specifically and solely on fulfilling online orders. Spaces used for this type of distribution and fulfillment typically include large retail stores, outlet stores, and supermarkets.
Another popular and effective solution is the ship-from-store option that's currently being offered by a lot of American grocery stores. Consumers can visit grocery store websites and browse or search for specific items that they need and then place their orders online. Once the order is placed, they have the option of either setting up a pickup time, date, and location, or they can have the items delivered directly to their door.
Contactless curbside pickups are also a viable option for businesses that prefer to keep their doors open to customers without enforcing mask wearing and physical distancing policies within their premises.
While online shopping isn't necessarily for everyone, it's a feasible solution for the more vulnerable members of our society who don't want to risk contracting or transmitting the virus. The key to pulling off these order fulfillment and distribution strategies, however, is to earn the public's trust.
First, you need to set stringent health, safety, and sanitation practices. Then, you have to make sure that your entire workforce from upper management to the distribution line right down to your delivery and service personnel are thoroughly trained on your new health and safety standards.
Long before the pandemic hit, online orders were already on the rise. Retail establishments were struggling to keep up with the immense demand of having to deliver products directly to people's homes and to stores. In a lot of ways, though, the pandemic has completely altered the retail landscape and accelerated the inevitable process of permanently moving the retail space online.
But that also means that the demand for larger scale distribution and fulfillment centers will also increase. APS Fulfillment, Inc. can help your business make the transition into the e-commerce landscape, if you haven't already, by providing you with the full-service support you need. Contact us today to discuss your business fulfillment needs.