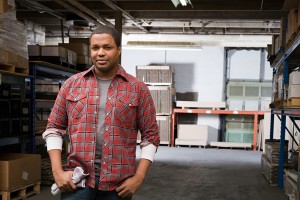 A fundamental element of your business involves the process of receiving products, packing, and shipping. Coordinating these tasks requires a considerable amount of effort, and mastering this system is the only way to provide a positive customer experience. The main question to ask yourself is whether you should manage the process with in-house fulfillment or outsourced fulfillment centers.
Choosing In-House Fulfillment or Outsourced Fulfillment Centers
Depending on the size, revenue, and manpower of your business, you may require extra help. Although there are benefits to keeping fulfillment under your roof, it can take time away from more important aspects of your business. Instead of working yourself to exhaustion managing your warehouse, you may be better off growing your customer base and focusing on marketing and sales. Outsourced fulfillment centers can make your life easier and help your business run smoother. Here are some ways outsourced fulfillment works better than in-house fulfillment.
Labor Costs
Running your own warehouse means every expense is yours—this includes labor, rent, equipment, utilities, and other overhead costs. However, if you work with a third-party logistics provider, all of these costs are lumped into one. Plus, you can save yourself time from hiring, training, and managing employees to work in your warehouse. By outsourcing, you will save yourself from having to establish a warehouse work force and pay them.
Save on Shipping
Shipping costs can be a huge expense for your business, especially if you are sending items over long distances. Working with a 3PL can help resolve this issue, as shipping rates are driven by order volume. These companies can get you better access to freight rates, so you save money in the long run. You also have more buying power working with a 3PL when it comes to packing and shipping materials.
Warehouse Storage and Receiving
You can take a huge weight off your shoulders by outsourcing to a fulfillment company. They can take care of your storage and receiving processes, which not only take up space but can be hard to manage. Inventory management is essential to excellent customer service, and third-party logistics (3PL) companies are equipped to handle it as your business grows.
Monthly Expense
Every business owner wants to save money and have a better return on investment, and this is why outsourcing to a third-party fulfillment company is the better option. The entire operation becomes one single expense. In-house fulfillment means extra paperwork; taking time to interview, hire, and coordinate part-time packers each month; not to mention the liabilities associated with temporary workers.
Cost of Warehousing Materials
Managing monthly fulfillment in-house involves labor costs, the cost of storing products (which can take up a lot of space), the cost of additional utilities, tables and materials for packing, and extra liability insurance. You may even have to dish out money to hire professional pest control services if you are storing and packing food items. All of this can be taken care of by an outsourced fulfillment company.
Scalability
You have the option to scale up or down your operations to suit your order volume when you work with a 3PL provider. Since they have larger warehouses, the cost is lower and their multiple locations make it easier for you to ship your products to your customers faster and more efficiently.
Warehouse Management Systems (WMS)
These systems can help you control the storage and movement of your products and materials. Software applications included in this process can allow for centralized management of all the processes involved in your operations such as inventory tracking and stock locations. This is yet another reason why working with a 3PL is beneficial to your business.
Inventory Control and Shipping Software
Some 3PL providers equip their customers with software that tracks inventory and shipping processes. This can be extremely useful if you need to keep an eye on where your products are going, and how much stock you have available at a time. This visibility is a huge benefit of working with an outsourced company.
Time to Grow Business
As previously mentioned, the main benefit of outsourcing is that it frees up your time so you can focus on things that really matter. In-house fulfillment locks you and your business down to one location and creates new responsibilities and logistical challenges. Packing and shipping your own boxes may sound like a simple task, but there are many more burdensome and time-consuming tasks involved with the fulfillment process. When you're comparing costs, think about these points. You may save money by managing fulfillment yourself, but you will increase your workload tremendously.
Outsource Your Fulfillment and Operations to APS Fulfillment, Inc.
Leaving your warehouse and inventory management to the professionals will make life easier for you and your employees in the long run, and will lead to greater efficiency and profitability for your business. If you want to learn more about the benefits of outsourcing your fulfillment processes, the team at APS Fulfillment, Inc. can help you. Our professionals provide our clients solutions to meet their warehouse organization needs. We provide services such as e-commerce fulfillment, product fulfillment, direct mail marketing, fulfillment solutions, and fulfillment markets. There are endless benefits to working with a third-party logistics company that uses the best quality software systems to manage your warehouse, so if you're looking for the right company, look no further than APS Fulfillment, Inc. You can contact us by e-mail at [email protected] or by phone at (954) 582-7450.
Photo Credit: iStock.com/XiXinXing