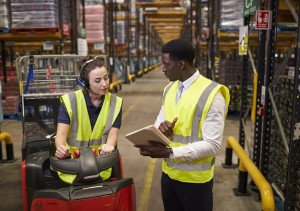 There are many factors to consider if you ship your own products in-house. As your business grows, you may consider hiring a third-party fulfillment company (3PL) to tackle the bigger aspects of your business. The way you manage your in-house fulfillment can have serious ramifications, good or bad. Even one weak area can directly affect your brand and your reputation with your customers. Here are some of the biggest fulfillment mistakes to avoid, and why a 3PL partner will benefit you.
Mistakes Due to Inexperience
As you run your business, you may have to manage day-to-day responsibilities, such as fulfilling many non-specific roles, finding solutions to new and unexpected problems, and taking time away from important roles that only you can do. You may not have the time to specialize in fulfillment if your time is being spent on other important business activities. As your business grows, you may require the expertise of a fulfillment logistics specialist to help you stay afloat. Without a skilled fulfillment team, you can suffer from inefficiencies and mistakes, so take some time to find the right 3PL provider for you. You can benefit from their experience and capabilities as they work towards your success and growth, while you also focus on the core responsibilities of your business.
Slow or Late Shipments
One of the biggest fulfillment mistakes you can make is neglecting your shipping process. If you take too long to get your products out of your warehouse and into the hands of your customers, your business will suffer. This is especially true in cases when there is a sudden increase in order volumes. Seasonal fluctuations in your product demand can cause a bottleneck in your shipping if you are not equipped to scale. If you only sell a few products each day, you may be able to manage with in-house fulfillment; however, if more people begin to discover your products and you realize that your sales each day are increasing significantly, you need to be able to scale to ship these items on time.
Unsatisfied customers may post negative online reviews of your company, which will do serious harm to your business. Another cause for slow or late shipments is when employees take unexpected sick time or when your staff goes on vacation. Along with ensuring that you can ship your products on time, you need to ensure that you have enough personnel to deal with higher demands.
Inventory Confusion
Another benefit of partnering with a 3PL provider is that they can prevent you from improperly receiving inventory into your system. Inventory confusion due to poor data reporting can cause you to experience product backorders that leave your customers waiting for you to restock. Improper inventory management can also lead you to have valuable inventory sitting on pallets and taking up space in your warehouse. These mistakes are easily avoidable with a 3PL partner.
Product Information Errors
Customer demand and expectation are higher than ever before. Aspects as simple as how long they must wait for a page to load can be unbearable for some customers and lead them to abandon their online shopping carts. Even the most patient and tolerant customer will ditch your website and never come back if your e-commerce business makes errors about product information.
Product information errors are completely preventable, which is why they get customers so frustrated. Customers are very unlikely to forgive businesses that do not provide relevant and accurate details and specifications about the products they want to buy. They will also end their relationship with you if they discover that a product is out of stock and on backorder after they've checked out an item. Ensure that you have the right people on staff to write accurate information about every single item in your warehouse. Be as clear and detailed as possible to give your customers the best idea of what they will receive. This may include product weight, measurements, usage instructions, and detailed pictures.
Turnover
Turnover is a nerve-wracking process for every business, but most times it can be unavoidable. Every time someone gets laid off or quits, they need to be replaced. As a result, time and money are dedicated to the hiring process and training the new hires. This aspect of your business needs to be handled carefully because without enough people to pick, pack, receive, replenish, and manage inventory, your business will suffer.
If you must hire new team members to prepare for a busy season, you will need to use resources for this seasonal hiring process, knowing these employees won't be around in the long term. This can be very inefficient because, after the busy season, you may have to let these workers go—just as they are starting to get the hang of things. In-house fulfillment mistakes can occur because of this constant turnover and can affect your time management as you juggle payroll, management, performance reviews, and other employee-related responsibilities.
By choosing the right 3PL partner, you will have access to an organization that already has a plan of action to provide more employees during high-traffic seasons. You won't have to worry about running out or having too many warehouse workers to handle your products. Without needing to manage your warehouse staff, you will have more time to handle more important aspects of your business.
APS Fulfillment, Inc. Is an Efficient 3PL Partner to Be Trusted
APS Fulfillment, Inc. is prepared to be the 3PL partner you need. We care about our clients' success and have the experience and capabilities to handle your fulfillment processes. Our professionals will bring solutions for your fulfillment challenges and will work with you to meet your goals.
We provide services such as real-time inventory management, e-commerce fulfillment, fulfillment solutions, and fulfillment markets. There are endless benefits to working with our 3PL company, which uses the best-quality software systems to manage your warehouse, so if you're looking for the right company, look no further than APS Fulfillment, Inc. You can contact us by e-mail at [email protected] or by phone at (954) 582-7450.