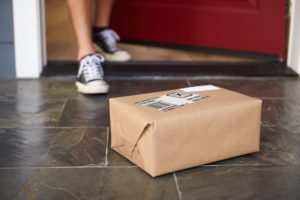 One of the biggest challenges for businesses is ensuring your e-commerce subscription boxes are shipped out in time. Your customers depend and expect that they will receive their purchased items on time, in good quality. It takes practice and skill to properly manage subscription e-commerce fulfillment and succeeding in this area is essential to your business's growth. You may think subscription box fulfillment is a simple enough task and that it's best to handle everything in-house; however, there are many reasons why this is not a good idea. Here are some key reasons why you should outsource your subscription box services to avoid some common subscription box business mistakes and improve the quality of your customer experience and benefit your business.
Why Outsource Subscription Box Fulfillment?
Fast Deliveries
It takes time to assemble packages for customer orders. You must ensure quality control to ensure there are no broken or defective products being sent out to your customers. This process also involves ensuring that your presentation is appealing. With all these factors to consider, you may be spending an immense time assembling your packages. If you outsource your subscription box fulfillment in Canada or the United States, you will be working with a team of professionals that understand the logistics involved in running a successful service. They are prepared to handle an influx of orders without any hiccups. With their support you can have a more efficient and streamlined process that ensures your boxes get out the door and into your customers' hands faster than if you were trying to manage everything in-house.
More Time for Growth
When you were daydreaming about starting your own business, you probably envisioned yourself growing on a massive scale. However, chances are that you didn't consider the amount of space and labor you would need to see that growth. During the holiday season and peak times, you might outgrow your storage space and can run out of funds to pay for the continuously increasing number of employees necessary to handle your packaging and shipping processes. These are real concerns that can negatively impact the customer experience and your business growth. When you outsource to a 3PL company for subscription box services, these concerns won't be yours to stress about. An experienced fulfillment provider has the means to scale to your business growth. They will have enough professionals to fulfill your orders and handle your shipping and delivery. While they take care of the bulk work, you can focus on growing your business without stressing about these manual processes.
Cheaper Carrier Charges
As a business in the e-commerce world, you understand how expensive it can be to send out packages to your customers. It is vital to find the best, most cost-effective, and efficient options for your shipping needs. Since you likely send out packages each day, partnering with an experienced fulfillment center will help you get access to cheaper shipping rates than you may be able to get on your own. They may also have multiple warehouse locations that are strategically near your customers, so that you can reduce transit time and move your packages as quickly as possible.
3PL Companies Have Good Technology
Visibility and inventory management are critical as your business grows. Partnering with a 3PL provider allows you to benefit from robust technology solutions that are essential for subscription fulfillment. These state-of-the-art systems may include warehouse management, inventory management, and more.
Reduce Overhead
Shipping out your subscription boxes each month can be expensive. Sometimes these costs are obvious, while other times they are difficult to spot. When you fulfill orders in-house, you need to pay your employees for their time to pack and ship your boxes. Depending on the size of your business, this may mean hours of overtime pay or hiring additional employees. Another aspect to consider is that if you are storing and shipping items in your home or office, you need to consider the cost of storage fees you may incur as your business grows. You may be able to manage your business now, but what will you do if you notice a spike around the holidays? Subscription box logistics can be properly managed by outsourcing to a 3PL provider. They can help lower your expenses and overhead so you can profit.
Let APS Fulfillment, Inc. Take Care of Your Subscription Box Fulfillment
If you're hoping to improve the way you run your subscription box business, the services and benefits of partnering with a 3PL provider can give you a serious advantage. Our subscription box fulfillment services can help you improve the accuracy and speed of your packaging, shipping, and delivery, and you'll have extra time and money to focus on other important areas of your business.
When you're ready to team up with a 3PL provider look no further than APS Fulfillment Inc. We can help your business grow while reducing costs, so that you can see tangible growth in profit and efficiency. With our help, you can meet customer demands during peak seasons and stay competitive, even if you are a small company. For more information about how we can help you or to request a quote for our services, contact us at [email protected] or by phone at (954) 582-7450.