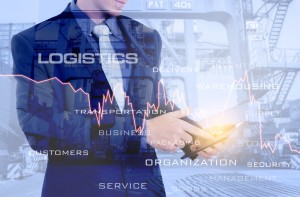 Omnichannel refers to the various ways customers can interact with a brand, be it online, in store, through a mobile app, over the phone, or by mail. Many brands have been expanding their reach to include omnichannel methods to appeal to a wider audience, explaining their rapid increase in popularity. Omnichannel fulfillment is a similar concept, except that it focuses on technology integration, freight management, reverse logistics, and inventory control when it comes to fulfillment services. Why should you bother with omnichannel fulfillment services, and why is it important for your business? Just keep on reading.

iStock.com/Pinkypills
Improve the Overall Customer Experience
The main idea is that companies will receive orders from a variety of sources, like their own web site, Amazon, eBay, etc., but fulfill and shift the orders from one central location or an integrated network of warehouses. How can this benefit customers? Omnichannel fulfillment uses the best source of inventory to meet customers' needs—this means faster and cheaper shipping options. Because omnichannel fulfillment streamlines the entire e-commerce process, it makes purchases easier and faster for customers.
Inventory Control and Supply Chain Management
With omnichannel fulfillment, retailers have centralized inventories. Combining the inventory that you pull from to fulfill orders from each channel can save you a ton. Consolidated inventories make for less duplication, meaning less space is needed and less time is spent receiving, ordering, and inventory tracking. What does it mean to consolidate your inventory? Think of it like this: instead of having three separate warehouses to fulfill orders from three channels, you'll have one warehouse to fulfill orders from all the channels. This makes it much easier and more cost effective for you to process orders.
Increase in Revenue
The whole point of omnichannel is to make the process for ordering and delivery easier. When customers have the luxury to place orders from any channel and are confident that their order will be processed just as safely and as quickly as it would be if they'd used another method, they'll be more likely to purchase from you again. In addition, you can use the data you receive from using omnichannel to make further improvements and attract even more clientele.
By choosing APS Fulfillment, Inc. to manage your omnichannel fulfillment services in Florida. you'll be able to not only save money and time by eliminating the need to set up your own fulfillment system, but you'll also be able to scale your fulfillment services depending on the growth of your business. Fast and dependable fulfillment services are integral to maintaining a good rapport with customers, which is why you should trust APS—we take the extra care to ensure your customers receive their packages on time, and in good condition. Contact us today to learn more about how we can help your small business continue to grow.