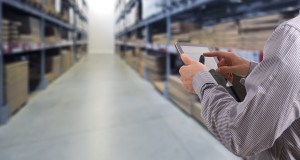 Deciding whether you should manage your e-commerce order fulfillment on your own or work with a partner is one of the challenges you will have to consider as a small- to medium-sized business. If you choose to outsource your e-commerce order fulfillment you can get a lot of daily tasks and responsibilities off your plate, save money, and improve service and the brand experience for your customers. Still on the fence? Here are some solid reasons why you should team up with an e-commerce order fulfillment partner.
Reasons to Outsource e-Commerce Fulfillment
Save on Shipping Costs

A big expense for online retailers is shipping costs. Since rates are driven by order volume, an e-commerce order fulfillment company can get you access to better freight rates. With this advantage you can benefit from the collective shipping volume of the entire warehouse and have more buying power when it comes to packing and shipping materials.
Faster Delivery
It may be convenient for you to ship out products from your in-house location, but it may not provide optimal costs and transit times for your customers. Third-party e-commerce order fulfillment services can provide you with savings on shipping costs overall and can speed up order delivery time to your customers.
Lower Operation Costs
Running your own warehouse means every expense is yours. A third-party fulfillment company can share the costs with you including labor, rent, equipment, utilities, and other costs. You can also save money and time that goes towards hiring, training, and managing warehouse employees.
Better Management
A third-party can take care of managing your inventory and provide you with impressive technology that makes your business run better. They can offer seamless integration of processes so everything is visible in real-time, thereby making your movements along the supply chain smoother.
Improve Customer Service
This aspect of your business can take up a lot of time. Your partner can help you by providing better support and an efficient returns process that keeps your customers happy.
Opportunities for Growth
A third-party can help you outsource your responsibilities such as warehouse location, inventory space, timely shipments, effective order tracking, staff efficiency, and more. By allowing them to take care of these aspects, you can focus on growing your business and gaining new leads.
When Should an e-Commerce Business Use a 3PL Company for Order Fulfillment?
Your e-Commerce Web Site Is Ready
When your online business is successful and your products are selling, it's a good idea to start outsourcing. A provider can help you build and customize your digital storefront and manage your web site, sales, and e-commerce operations from one location.
You Are Ready to Ship Products
Can you manage customer orders? Are you receiving national or international attention for your products? If your answer was "yes," it's time to hire a 3PL provider. They can help you avoid fees, costs, and responsibilities that could take you away from your marketing and business growth efforts.
Your Marketing and Other Business Growth Tasks Are Hampered
To keep your business successful, you need to spend more time selling products than managing your operations. Since e-commerce is more competitive than ever, your brand needs to be visible and this should be your major focus. Choosing a third-party to manage your operations will give you this freedom, so you don't sacrifice marketing efforts.
Current Infrastructure Doesn't Support Your e-Commerce Growth
With constant marketing effort your business will grow, leading to more orders flowing into your store. If you don't have the resources to support the growth, it is a good time to work with a third-party provider. They can help you fulfill your customer's orders on time and ensure that your operations are scaling to your growth.
Inefficient Internal Expertise and Technology
Accessing and maintaining technology is expensive and if you find that you're overspending on these responsibilities, it's time to outsource. By paying your provider, you actually save more on costs in the long run, and they will be more effective at ensuring the technology is working at its best.
Unstable Order Volume
Order volume can be unstable: you can receive hundreds of orders one day, and none the following day. When this happens, warehouse and labor costs can get expensive. By outsourcing your order fulfillment, you can avoid the fixed cost situation and benefit from an accurate and cost-effective solution to process orders.
Cost Cutting
Another great time to transfer your responsibilities to a 3PL is when your per-order costs exceed your provider's. This includes when you spent more time on operations than selling or marketing your products and when your warehousing, picking, packing, ship labor, returns handling, and material costs do not scale with revenue growth.
Outsource e-Commerce Fulfillment Services in Florida
The order fulfillment process in e-commerce can be stressful and hard to keep up with. E-commerce order fulfillment services for growing small to medium-sized businesses provide incredible opportunities to improve customer experience and business stability. With the right 3PL partner, you can give customers convenience in your business, and an enjoyable online shopping experience. Managing your operations can be a difficult task on your own, especially as your business grows through your marketing efforts. A 3PL provider can help you keep up.
APS Fulfillment, Inc. is one of the most experienced and trustworthy 3PL providers. We offer dependable, quality, and effective e-commerce fulfillment services and we can help you if your growth has become too challenging to manage. That way you can focus on the key parts of your marketing and sales efforts. We offer our clients a variety of hands-on services including product fulfillment, direct mail marketing, fulfillment solutions, fulfillment markets, and more. We also use the most current and quality software systems and technology to manage your warehouse. Leave the heavy lifting up to us and you will see a significant increase in customer satisfaction. If you're looking for the right company, look no further than APS Fulfillment, Inc. You can contact us by e-mail at [email protected] or by phone at (954) 582-7450.
Photo Credit: iStock.com/alexdimitrov