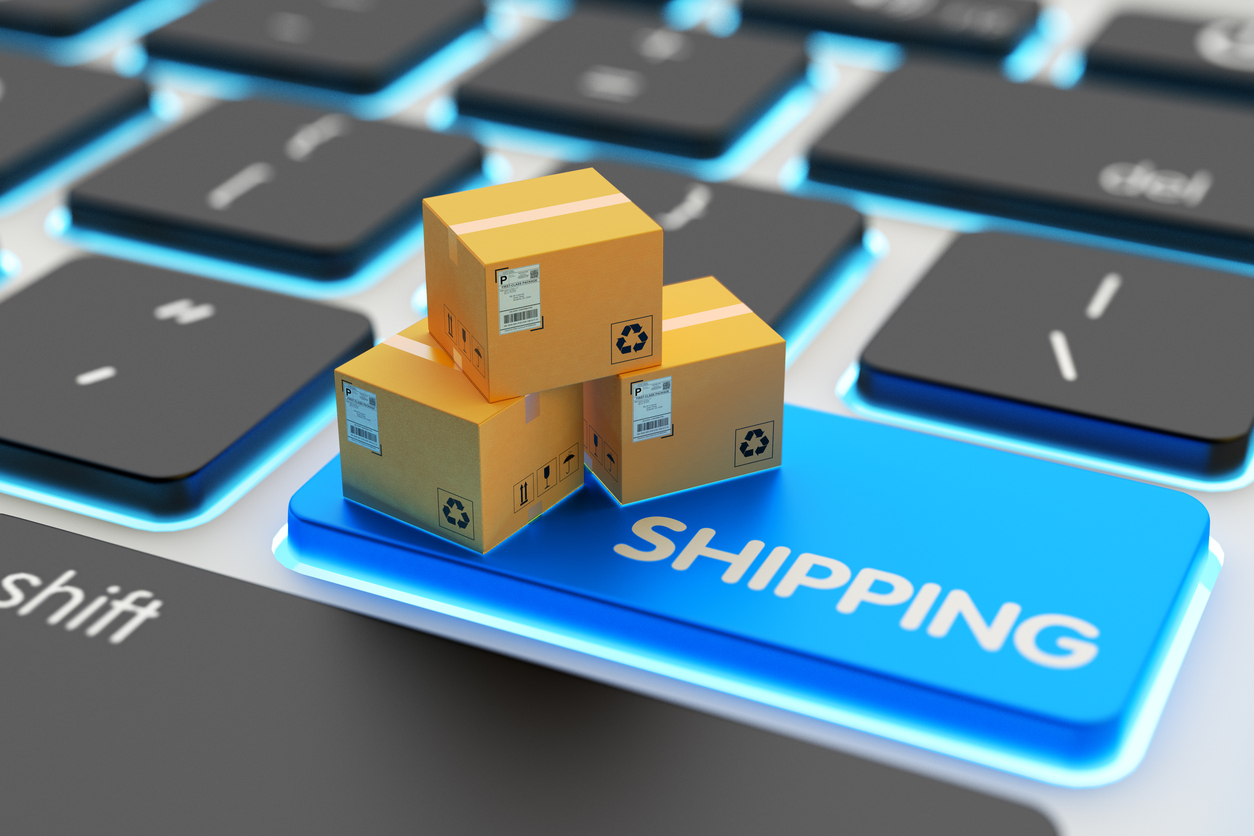 Are you a business looking to ship your products? There are many different shipping methods available, and choosing the right one for your needs can often feel overwhelming. When deciding between types of shipping methods, it's important to consider factors such as speed, cost-effectiveness, safety and reliability.
In this blog post we will discuss various popular shipping methods and provide insights into how each one works, so that you can make an informed decision about which type is best suited for your business's needs. Read on to find out more!
8 Most Popular E-Commerce Shipping Methods
Free Shipping
Free shipping is a great way to save money when it comes to sending and receiving packages. It can be used for either domestic or international deliveries, making it an advantageous and cost-effective option for many businesses and individuals alike.
Companies that offer free shipping are able to package their goods in reliable yet lightweight papers and boxes which ensure customer satisfaction while reducing the cost of their service.
Related: How to Offer Free Shipping without Going Broke?
Overnight Shipping
With overnight shipping, products will typically arrive in one business day, but may take longer depending on the carrier, destinations, and other factors. It is different than express shipping, which is only available for certain products and can be much quicker, but also more expensive.
Overnight shipping is better suited to larger packages and items that are not time sensitive. It's an efficient way to get items quickly and reliably, while still saving on cost compared to other delivery methods.
Expedited Shipping
While it costs more, expedited shipments allow customers to receive their packages within one or two days after they have placed their orders. As such, it is particularly useful for businesses and individuals with urgent requirements, who consequently benefit from the sense of convenience and assurance that expedited shipping provides.
Due to its popularity, many major shipping companies offer expedited services at competitive rates. This allows customers to compare prices and choose the time frame and carrier that best meets their needs for convenience and affordability.
Flat-Rate Shipping
Flat-rate shipping is an economical choice for businesses or individuals who are shipping lightweight packages with a consistent dimensions. The sender pays one rate, regardless of the package weight or distance it needs to travel. This can be a great option if you know the item will fit into a box that adheres to requirements or falls below a certain weight limit.
Flat-rate shipping helps buyers save money on their shipments, as they don't have to calculate different rates when sending items with various weights and destinations; they pay the same amount no matter what!
Same-Day Shipping
Same-day shipping is a type of delivery service that guarantees shipment of the package on the same day as the order. This quick delivery method is ideal for large corporations who need documents and packages to be delivered quickly or consumers that need an item right away.
In order to make same-day shipping possible, companies must use pre-scheduled daily or weekly routes carefully planned in advance. These routes are often combined with express delivery networks comprised of air, ground, sea cargo, and courier services as well as multiple types of transportation equipment such as planes, ships, cars and motorbikes.
Two-Day Shipping
Two-day shipping is an increasingly popular shipping method utilized by many companies to ensure customers receive their products in a timely manner. It offers consumers faster delivery times than traditional ground shipping, but typically comes at an additional cost.
Two-Day Shipping is often reserved for essential products like groceries, pharmaceuticals, and other items that require faster delivery. This convenient shipping option is the perfect choice if you don't mind spending extra money on expedited shipping costs— it usually cuts delivery wait time from three or more days down to just two business days.
Table Rate Shipping
Table rate shipping is a flexible shipping method that allows businesses to offer their customers various rate options based on destination, order weight and volume, or other criteria. This shipping method relies on an array of factors managed by the merchant in order to calculate an accurate cost figure with each delivery.
Compared to traditional freight services, table rate shipping provides greater control over the costs which can be particularly beneficial when dealing with large orders.
International Shipping
International shipping is a type of shipping method that allows goods to be transported from one country to another. This can include both physical shipments of goods and digital transfers. International shipping has the potential to revolutionize global markets, allowing for the swift delivery of products across international borders.
Different methods of international shipping exist, with air freight being one of the most popular due to its speed. Companies may also opt for sea freight for larger orders since it often comes at a better price point than other options.
At APS Fulfillment, Inc., we offer full-service e-commerce fulfillment that includes state-of-the-art warehouse management software (WMS). Get in touch with us today and one of our consultants will tailor a fulfillment plan that will help grow your business. To book a consultation, call (954) 582-7450 or email [email protected].