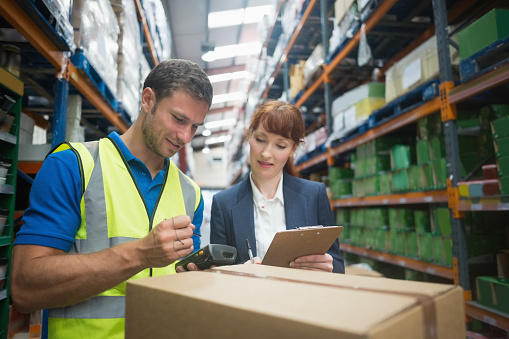 Finding the right e-commerce fulfillment provider for your business is important—it could be the difference between growing a business to the next level and leaving it stagnant. Good e-commerce fulfillment can increase your sales, reduce your costs, and increase satisfaction for your customers.
Here are the top 10 things to look for when choosing your e-commerce fulfillment provider:
1. Location: The location of an e-commerce fulfillment provider can have a big impact on your margins. The closer a provider is to your customers, the cheaper your shipping rates will likely be. For instance, if many of your customers are located in Florida, then you may want to find a fulfillment provider that ships from the East Coast.
2. Industries served: Another consideration is a fulfillment provider's experience dealing with your market, particularly if your business sells specialty products or is part of a niche industry. Each industry has its own set of regulations to adhere to, as well as their customers, shipment, and storage considerations. For instance, a healthcare product may have more stringent regulations to comply with than a typical retail product. Similarly, a non-profit business may have special considerations that other businesses do not have to contend with.
3. Cost: E-commerce product fulfillment can have a range of prices for different services. Look for providers that offer quotes and can clearly breakdown your costs. You should get all payment details in writing.
4. Reputation: Research your fulfillment provider's reputation. Check for testimonials and speak to other business owners in your industry. Research other businesses that have used the provider.
5. Contact information: If an incident happens, such as a large order being cancelled, you will need to be able to speak with your fulfillment provider on short notice. Look for a fulfillment provider that is available on an as-needed basis and has a phone number, fax number and email address.
6. Services: There are a wide range of services offered by fulfillment providers, including tracking services and international shipping. Some products may require special handling (e.g. fragile items). Some providers offer complementary services, such as digital printing or direct marketing. Consider your business needs for the future as well. You may only ship within the USA for now, but international shipping could be on the horizon.
7. Facilities: The storage facilities used by your fulfillment provider are important. Your products should be safe, stored in clean and controlled environments, handled with necessary precautions, and be protected from water damage and harsh conditions.
An easy way to ensure this is to select a provider that offers tours of their facilities.
8. Delivery time: Having an order arrive late can lead to your customers choosing a competitor for their next purchase. Timely service will keep your business in good standing with customers. Select a fulfillment provider that can guarantee a 24-hour turnaround time for orders.
9. Security: Not only do you want to ensure that your products are safe when in storage, but you should also ensure that your business' data and information are safe with the fulfillment provider. Any fulfillment provider that you choose should have warehouses equipped with security systems.
10. Technology: Select a fulfillment provider that uses the latest technology to provide their services. Real-time inventory tracking, logistics software and e-commerce for a variety of platforms, such as mobile, will ensure that your e-commerce product fulfillment is of the highest standard.
APS Fulfillment, Inc. is a specialist in direct mail marketing and warehouse order fulfillment based in Florida. Look to our web site for more tips on how to identify the best e-commerce and shipping fulfillment strategies.