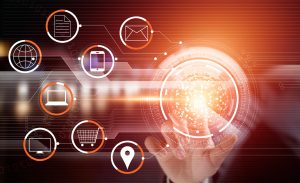 Of late, omnichannel has become the de facto buzzword of the retail industry, finding itself used in many different contexts. This is because most retailers have many more channels to offer consumers like traditional brick-and-mortar stores, e-commerce shopping, discount outlets, and pop-up kiosks. Therefore, special focus should be paid to omnichannel inventory optimization.
What Is Omnichannel Inventory Management?
Traditional methods of allocating inventory tend to involve separate piles of inventory for each channel. Aside from being inefficient, this impedes retailers from fulfilling orders from different channels. This is why a solid omnichannel inventory management system is necessary.
Omnichannel Inventory Management Challenges
There are a number of challenges that come with managing inventory for multiple channels. A company needs to be mindful of issues like the visibility of inventory within its system, conflicts with other channels for constrained inventory, order accuracy, and a myriad of other things that will all affect the bottom line.
Lack of Inventory Visibility
On the subject of omnichannel inventory challenges, lack of product visibility is high on the list. One of the most frustrating experiences for consumers is to see that the item they want is sold out online or that they cannot find a store with the product(s) they need. Retailers themselves cannot tell customers when their products will be in stock again, because legacy inventory systems don't have this ability.
Struggling with Channel Conflicts
How does a retailer allocate across different channels competing for inventory? For instance, when hot items are constrained by lack of inventory but in-demand, does a retailer fulfill to the online channel first, or to brick-and-mortar stores? This is where an omnichannel approach really comes into play.
Order Accuracy
Giving customers exactly what they ordered can be a challenge in omnichannel inventory management. An experienced fulfillment company can ensure greater levels of accuracy through utilization of the best practices. This means using specialized software that is much more accurate than manual order-tracking methods that are too often prone to errors.
Order Tracking
Location-based tracking that allows the consumer to see where their product is in-transit has become the norm. APS Fulfillment, Inc. has software that allows our customers to track their orders 24/7 with our online solution. By seeing your order's location as it is shipped in real time, anxiety and worry are replaced by anticipation. This fosters greater consumer confidence in a company's ability to fulfill orders.
High Inventory Storage Costs
When stockpiling inventory for multiple channels, a retailer might find themselves running into issues like the cost of maintaining inventory. This can be a balancing act before known seasonal spikes in sales. This can often be solved with omnichannel inventory optimization so inventory is moved smoothly through the logistical chain so that a retailer does not incur larger costs than necessary to store inventory.
Technology
Legacy ERP systems take excessive amounts of time just to consolidate and verify the accuracy of data. Newer replenishment systems, such as order management software and predictive analytics, are leading the way towards streamlined—and proactive—omnichannel inventory management.
On-Time Delivery
The new standard for e-commerce retailers is meeting the two-day delivery window that Amazon created. APS Fulfillment Inc. can guarantee that e-commerce orders will be delivered two days from receiving a customer's order. Furthermore, other cost-effective and quick methods of shipping are always in high demand.
Ensuring Customer Engagement
Tools that allow customers to see what items are in stock across all area stores, order online/pickup in-store, or select flexible shipping options are all fantastic tools to ensure customers will be engaged. By keeping customers engaged, this fosters greater brand loyalty.
Strategies for Omnichannel Inventory Management
Successful strategies for omnichannel inventory management involve taking the latest technology and putting it in the hands of highly trained personnel. By using an omnichannel solution provider that integrates systems, companies can create a much more highly satisfied customer, which in turn, will drive your business forward.
Inventory Management Visibility
Newer order management systems are now available that can view inventory by channel. This allows retailers greater ability when planning, and communicating with customers about the availability of items.
Integrate Inventory Systems Across All Channels
All inventory and order management should be integrated across all channels that a retailer has. Having all channels on the same system helps fulfil orders much more easily.
Scalability & Flexibility
Fulfillment companies need to be able to ramp up or down in terms of the inventory they can handle, especially with varying seasonal demand. Also consider customer needs for things like returns or exchanges, which should be no issue for an experienced fulfillment company.
Ensure smooth processes, cost control, and use of the best practices by going with an experienced fulfillment company. A company that has experience in multiple areas like warehousing, 3PL, and order fulfillment will be able to provide for all of your needs and give you options for scaling your services based on your needs.
How APS Fulfillment, Inc. Will Help in Inventory Management
For retailers looking to optimize their omnichannel inventory management processes, finding a company that is experienced in inventory management is a huge asset. In today's competitive retail environment, working with someone who can perform real-time inventory management using the latest software is a must.
That's why APS Fulfillment Inc. is a leading choice for retailers today. We work harder than the competition, diligently improving our processes thanks to our years of experience. We use software that allows us to process customer orders in the most efficient way possible. That's because our mandate is all about having you experience the best fulfillment services possible. For more information or to request a quote about our services, you can contact us by e-mail at [email protected] or by phone at (954) 582-7450.
Photo Credit: iStock.com/ipopba