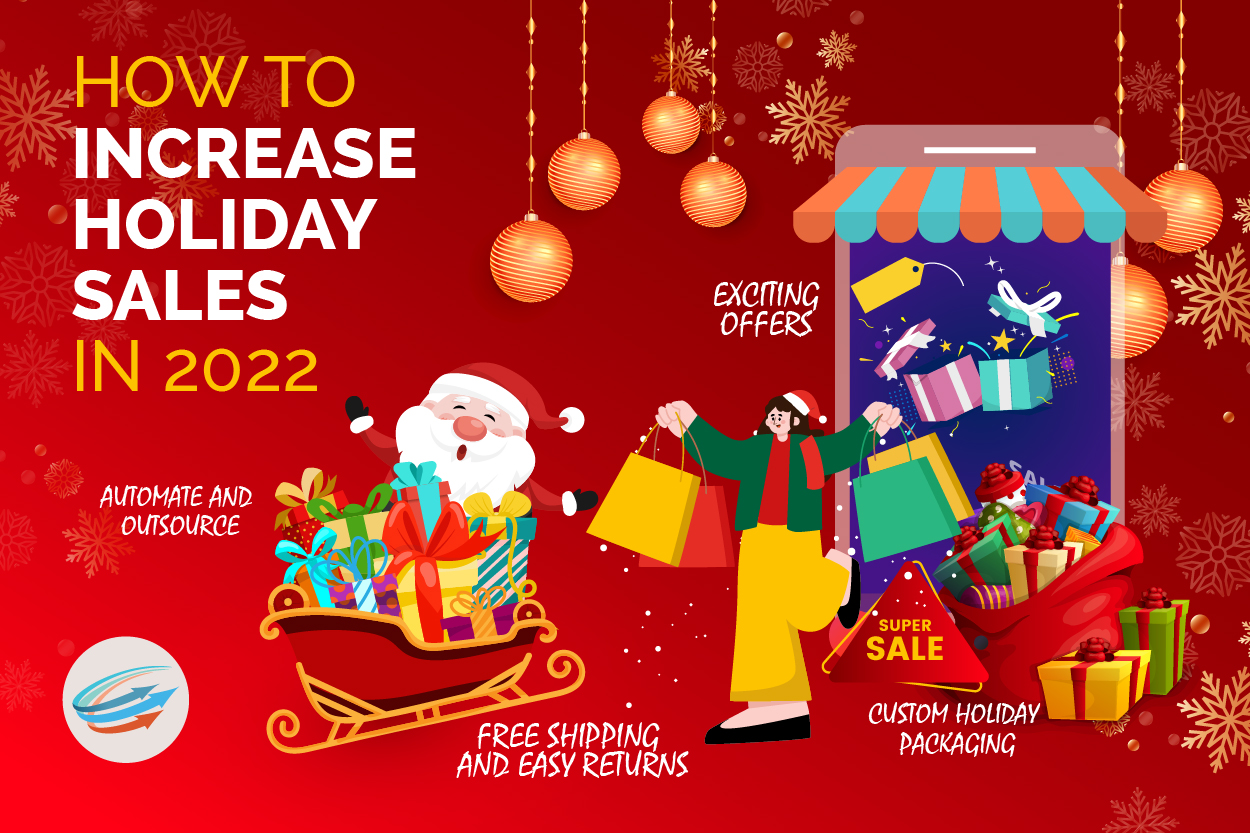 Tips to Increase Your Holiday Sales
The holiday season is a time when businesses can make a lot of money. If you want to take advantage of the holiday sales in 2022, then you need to start preparing now. One of the best ways to do this is by moving to an e-commerce fulfillment service. This will help you manage the process easily and ensure that your customers have a positive experience. If you're looking for ways to increase holiday sales in 2022, here are a few key strategies you can use.
1. Learn the Holiday Shipping Deadlines
Many customers wait until the last minute to shop for gifts, so it's important to have your holiday fulfillment solutions in place well in advance. This will ensure that your orders are shipped on time and that your customers are happy with their purchases. In addition, you should consider implementing free shipping or offering discounts for early orders.
2. Be COVID Conscious
As the world slowly emerges from the COVID-19 pandemic, many businesses are reevaluating their e-commerce and holiday fulfillment strategies. In order to compete in the coming years, it will be essential for businesses to offer safe and convenient e-commerce solutions that will allow customers to shop from the comfort and safety of their homes.
3. Give Your Website a Festive Look
Giving your website a festive look can be as simple as adding some holiday-themed banner ads or changing the color scheme of your site. You can also update your product descriptions to highlight gift-giving occasions. This will help get shoppers into the holiday spirit and remind them that your store is a great place to find gifts for their loved ones.
4. Provide Exciting Offers for First-Time Buyers
Offer special promotions and discounts for first-time buyers to encourage them to buy from your store. You can promote free shipping or discounts on certain items or offer special bundles or deals on popular items. By offering incentives, you'll encourage shoppers to buy more from your store this holiday season instead of going to your competitors.
5. Offer Free Shipping and Easy Returns
E-commerce fulfillment is one of the main concerns for customers when shopping online. This is because customers want to be sure that they will receive their holiday purchases on time and that they can easily return them if they are not satisfied. You can increase your holiday sales in 2022 by offering free shipping and easy returns.
6. Create Custom Holiday Packaging
One way to increase holiday sales is to create custom holiday packaging. This will not only make your products stand out from the competition, but it will also provide your customers with a unique unboxing experience. In addition, custom packaging can be used as a marketing tool to promote your brand and drive repeat business.
7. Run Cart Abandonment Campaigns
Cart abandonment campaigns target shoppers who have added items to their cart but haven't completed the purchase. By sending targeted emails or ads to these shoppers, you can encourage them to come back and finish their purchase. Additionally, e-commerce businesses can offer discounts or free shipping to sweeten the deal and increase the chances of a sale.
8. Automate and Outsource Your Fulfillment Early
E-commerce businesses often see a spike in sales during the holiday season and fulfilling orders can be a challenge. By automating your fulfillment processes and outsourcing to a third-party provider, you can ensure that orders are processed and shipped quickly and efficiently. This will also free up your time to focus on other aspects of your business.
Take Advantage of APS Fulfillment's Holiday Fulfillment Solutions
As an e-commerce fulfillment company, APS Fulfillment, Inc. offers a wide range of flexible options that enables you to gain freedom over your own time. This is especially important over the holiday season.
With APS Fulfillment's real-time processing, we can confirm your order, have it picked and packed, and shipped with one of our trusted partners, in just 24 hours. There is a wide range of benefits to working with a third-party logistics company that uses the best-quality software systems to manage your warehouses. Other product fulfillment companies may offer a similar set of services, but APS Fulfillment, Inc. goes the extra step. We take great pride that our quality control procedures are state-of-the-art.
Get in touch with us and one of our consultants will tailor a fulfillment plan designed to grow your business. Book a consultation by calling (954) 582-7450 or emailing [email protected].
Also read: How to Prepare for the Peak Season Fulfillment Rush?