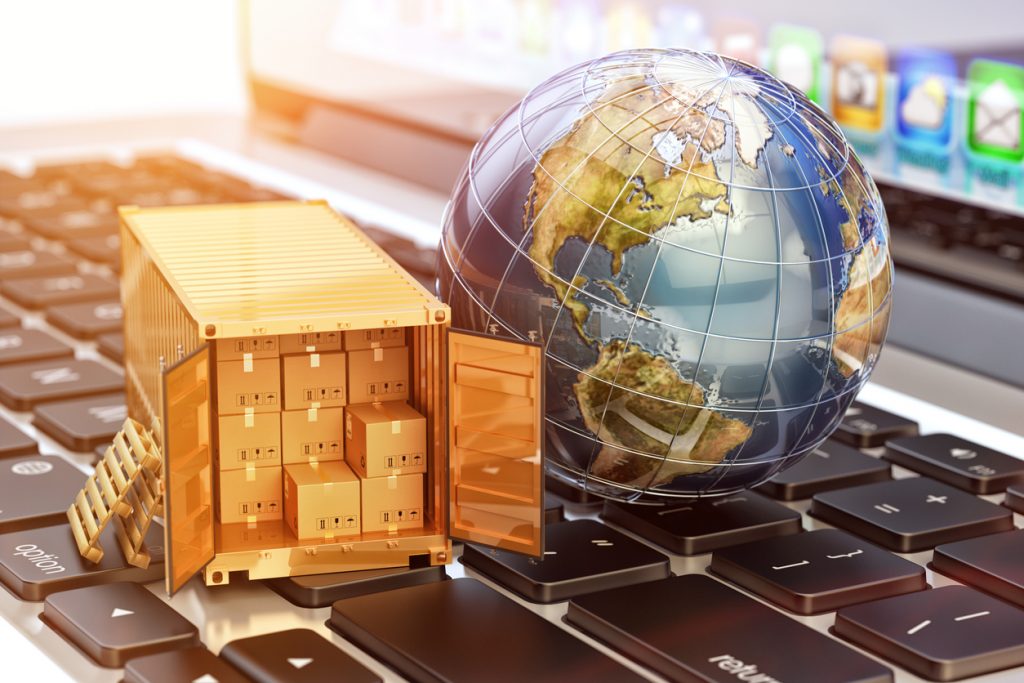 If you want a successful order fulfillment process in e-commerce, you need to make sure you're getting the right products to the right customers at the right time. Although the final version of your e-commerce order fulfillment process may vary, there are key steps in the order fulfillment process that will help you ensure that you have an efficient system for your business. Keep on reading to find out what they are!
Key Factors of a Successful e-Commerce Order Fulfillment Process
Warehouse Management
As your business grows you will have larger orders from your customers. This means that you will need to have more items in stock and a bigger warehousing space. Although one of your options is to maintain multiple warehouses, the demand for warehouse specific details can make warehouse management a challenging task.
Order Management
There are two parts to order management: order status and order notification. The first part demands that you keep an eye on everything that is happening with your order. Your entire delivery team should be aware of the status of each order so that there are no delays in getting the products moved from level to level. Order notification complements the order status. This element allows you to know the status of orders in real time through an order fulfillment software to keep your network up to speed.
Order Processing
Order processing involved receiving your customer orders online through your e-commerce store. Then, you will request the materials needed for that order, or the product itself from your supplier. Once the item has arrived in your warehouse, each item is picked off the shelves by warehouse staff and transported to a packing station that will perform quality control checks to find the best and safest way to package and ship the order. The order will then be shipped out to the customer.
One of the most vital parts of a successful e-commerce business is return management. It is easy for online shoppers to purchase items that may not meet their expectations. When this happens, they want to easily return these items and receive their full money back. Your ability to effectively handle these returns is critical to your fulfilment operations and business. As an online retailer you should establish both an internal and external returns policy. The external policy should be listed on your web site and clarify to your customers how and where to send their returns. Your internal policy should make it clear to your own staff and providers how they should handle your returns once they arrive back to the warehouse.
Seasonal Sales Management
You can learn what products your customers prefer by analyzing consumer-based orders through an order management software. This can also help you understand your sales highs and lows based on the time. Seasonal sales management software provides insights that are crucial if you want to be prepared to face demands. You can compare sales performances based on the time of year to find out which season yields the most and which products are your top-sellers.
Communication
Unlike brick-and-mortar retail, the beginning of the order fulfillment process in e-commerce happens when a customer completes a transaction. Therefore, each step of your order fulfillment process happens while the customer waits at the other end. Shopping always comes with the desire for instant gratification on behalf of the consumer, so by communicating each step of the way you can manage their expectations. Communication allows you to let your customer know where their product is at all times, such as supplier coordination, picking and packing, and dispatching/delivery. You should always strive to keep your customers engaged and informed by sharing important details about their orders each step along the way. You can use e-mail or push notifications to inform them about the status of their order and implement GPS fleet tracking to show them where their order is as it travels from your warehouse to their door.
Transparency/Visibility and Tracking
You should make sure you can clearly identify how effective your process is to manage your business costs. With transparent and measurable systems, you can keep up with what has been done, needs to be done, and what isn't being done. Visibility and tracking software can allow you to see if your supplier is running low on stock, changes with your inventory levels, and if an order placed is stuck in transit. By informing your customers immediately they can prepare themselves for any delayed deliveries.
Outsource to Our Experienced e-Commerce 3PL Services
Third party e-commerce fulfillment companies provide incredible opportunities for businesses to improve their customer experience and loyalty. When properly implemented, these elements of your e-commerce system work efficiently and quickly, providing customers with convenience and an enjoyable online shopping experience with you. As this happens, your 3PL will ensure your products are organized, managed, stocked, and distributed on time. With so many moving parts involved, managing your operations may be a difficult task for you to do on your own, and that's why teaming up with a reputable 3PL partner can help you.
APS Fulfillment, Inc. strives to be the best e-commerce 3pl provider to our clients by offering the most dependable, effective e-commerce fulfillment services possible, every day. If you need help managing your e-commerce processes or believe it's time to upgrade your system, we can help. We are an experienced e-commerce fulfillment company that can provide advice on shipping processes and we offer our clients a variety of hands-on services including product fulfillment, direct mail marketing, fulfillment solutions, and fulfillment markets. We also use the best quality software systems to manage your warehouse, so if you're looking for the right company, look no further than APS Fulfillment, Inc. You can contact us by e-mail at [email protected] or by phone at (954) 582-7450.
Photo Credit: iStock.com/cybrain