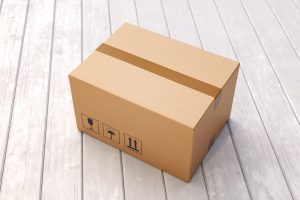 If you have an e-commerce business, returns processing is a solution you must provide for your consumers. Returns management in e-commerce is necessary as the possibility of consumers being dissatisfied with their order is higher than shopping in a brick-and-mortar store. Although e-commerce returns management costs money, it's the right investment to resolve customer issues and boost the reputation of your online store. Here's why product returns management is so important and the benefits of letting an e-commerce fulfillment center handle it for you.
Why Should You Choose an e-Commerce Returns Solution?
Running an online store means there are always acceptable reasons for returns. If you can aim for a 13% average e-commerce return rate, it can actually lead to higher sales per customer. However, a higher percentage of returns can be a headache for your sales department and can reflect poorly on the products you offer. Delivering incorrect merchandise, customer behavior, damaged goods, wardrobing issues, and delays in order fulfillment are some of the many reasons for returns. Here are some reasons why customers may want to return your merchandise and how you can reduce your return rate.
Incorrect Product or Size Ordered
Unlike physical stores, e-commerce stores are unable to allow customers to examine and test products before purchasing. You can lower the rate of product returns by creating excellent, detailed product descriptions that provide measurements or sizing charts that correlate to real-world dimensions, so your customers can get the right product the first time.
Product No Longer Needed
When customers purchase an accessory for an item that breaks, is lost, or is no longer used, you may experience these kinds of returns. Items that fit into this category can include phone chargers, cases, and car accessories. As a retailer, you may not have much control over these returns, but you can show the customer the benefit of the product and show how it can improve their experience. If you show the value of each of your products, your customer may choose to give the unwanted item to a family member or friend, instead of returning it to your store.
Products Failing to Match Expectations/Description
This type of return is completely preventable. Your product descriptions should be as accurate and detailed as possible, and you must ensure your customer knows exactly what they are going to get. Your item picture must also be high-quality and true to color and size.
Company Shipped the Incorrect Product or Size
You can also prevent this kind of turn by making sure that your product-picking process is accurate. Your staff needs to be sorting and selecting your products properly so that you do not lose revenue and to make sure your customers are getting the correct product. More than 50% of customers return products due to retailer error, and you are in complete control of making sure you're not part of this statistic.
Customer Unfamiliar with Product
It's your job as a retailer to help your customers understand how a product works and what its purpose is before they make an online purchase. If the product seems self-explanatory, you can provide them with information about complementary products that work together with the item they want to buy. This way, a customer won't need to experiment with an unfamiliar product.
Item Purchased During the Holidays
Some of the most returned products are those bought during the holidays. Consumers may order products to give as gifts, but if they are not used or left behind, the shopper may want to return it to your store. Clearly explaining the value of the product upon purchase is key to preventing them from sending it back to you.
Why Is e-Commerce Returns Management Important?
Retain Customers:
A returns management program can help you save money and retain customers by getting your items back to the sales floor, making credits available sooner, and getting as much value as possible from unsellable products.
Customer Satisfaction:
Consumers who think carefully before purchasing a product online will often visit the seller's return policy page. In fact, 88% of online shoppers check the return policy before buying anything online, and 15% will leave the cart if they cannot find or understand the policy. To create better customer satisfaction, make sure your policy is simple, clear, and reasonable.
Create Brand Loyalty:
If keeping customers returning to your site is your goal, you can use your return process to exceed their expectations. Make sure your return process is seamless by offering deadlines that are over the standard 30-day deadline and allowing customers to return items to a physical store location if possible.
How APS Helps e-Commerce Businesses in Returns Management
If done well, an effective returns management strategy can help you recapture value from your products and reduce the costs associated. If returns are not managed properly, you may be unable to trust how much of your sales profits are going to stay with your company. Thankfully, this process can be improved with the help of a third-party logistics (3PL) partner.
If you are looking for advice on returns processing best practices or if you want help managing your reverse e-commerce logistics, APS Fulfillment, Inc. can help. We provide advice on e-commerce shipping processes and offer our clients a variety of hands-on services including e-commerce fulfillment, product fulfillment, direct mail marketing, fulfillment solutions, and fulfillment markets. We also use the best-quality software systems to manage your warehouse, so if you're looking for the right e-commerce fulfillment services in Miami, Florida, look no further than APS Fulfillment, Inc. You can contact us by e-mail at [email protected] or by phone at (954) 582-7450.
Photo Credit: iStock.com/farakos