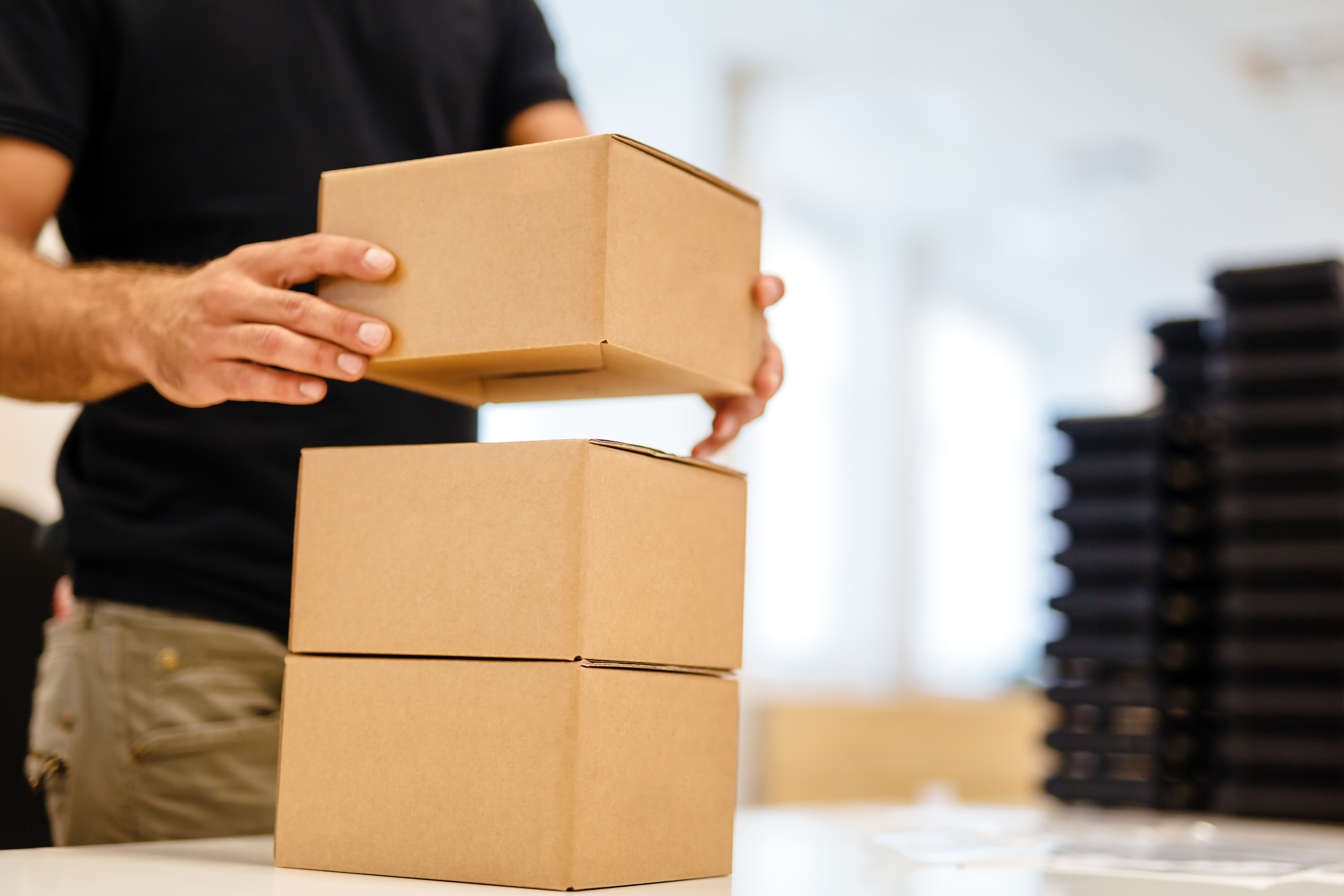 When you walk into a traditional brick and mortar store you often see a sign warning that their products are, "Nice to touch, nice to hold, if you break, it is sold!" Times have changed. In the world of e-commerce, if a customer receives a damaged item, it's now your fault.
And that kind of expense can add up.
That's why it's so important for e-commerce stores that outsource order fulfillment to ensure they actually know how to ship fragile items.
What Are Fragile Items?
When it comes to fragile items, most people think about products that can break easily—items made out of glass, ceramic, crystal, porcelain, etc. And these products certainly require extra attention and special handling.
But the definition of fragile is a little broader than that.
You can order virtually everything online, from mattresses, to furniture, exercise equipment, electronics, artwork, books, ceramics, glassware, and antiques. And the fact is, almost any product can get damaged in transit. Even so-called items that are not fragile can get scratched, torn, or chipped it they are not packed and shipped correctly.
E-Commerce Stores Need to Be Careful when Shipping Fragile Items
Having to a replace a fragile product that gets damaged in transit is expensive. You are left with an unhappy customer, you have to replace the item, you have to pay for more packing material, and you have to pay for shipping costs. If you want to inspect the item, you'll need to pay for that return label as well.
If your shipping policy states that the customer has to pay for the return, get ready for an angry phone call and a bad review. Not only did their fragile item get damaged, but they have to go out of their way to go to the shipping store and pay the shipping cost.
Unhappy customers are not always willing to wait for a new product. If it's a one-of-a-kind item, you won't be able to replace the broken product. Some customers will want a refund and probably won't visit your e-commerce store again. That means you lost the sale from that customer and you might lose out on any future sales from them.
Best Practices for Shipping Fragile Items
It's imperative that the fulfillment company you use understands how to properly ship your fragile e-commerce items. They work for you, so don't be afraid to ask them any questions you have. After all, it's your reputation that's at stake.
Choose the Right Box
Make sure the cardboard box is thick enough to protect your fragile items. Even if the item is light, a heavy box can provide an extra layer of protection. The cardboard box itself also needs to be the right size—just slightly larger than the fragile item you're shipping. If the box is too big, the fragile piece could move around inside the box during shipping.
Choose the Right Infill
Infill is the material that fulfillment companies put inside the box to protect your fragile item during shipping. The more fragile the item is, the more infill you'll need.
Some of the most common infill is shredded cardboard or kraft paper, but it might not provide enough protection for your fragile items. Especially if they are heavy. Air pockets are a great way to prevent items from moving and against impact.
If it's a valuable breakable, molded infill that fits around the product tightly, like cardboard, Styrofoam, and plastic is an excellent alternative.
Seal the Box Securely
Having a heavy box and the right infill is a great start, but you also need to use sturdy packing tape to seal up the box. The last thing you want is for the fragile item to fall out of the box in transit.
Label the Box "Fragile"
Every shipping company has labeling guidelines. Ask that the order fulfillment company put "fragile" sticks on more than one side of the box. If it needs to be kept in an upright position, use a "This way up" label with an arrow.
Contact APS Fulfillment, Inc. for All Your Fragile Shipping Needs
If you're e-commerce store sells breakable items, contact the fragile shipping experts at APS Fulfillment, Inc. We pack hundreds of orders every day and can help ensure your fragile products are warehoused, packed, and shipped safely and securely.
APS Fulfillment, Inc. is one of the leading cost-effective fulfillment companies in the United States and Canada, offering affordable and real-time fulfillment services to small, medium, and large companies.
For more information on how APS Fulfillment, Inc. can take care of your fulfillment needs, contact us by e-mail at inf[email protected] or by phone at (954) 582-7450 to request a quote.