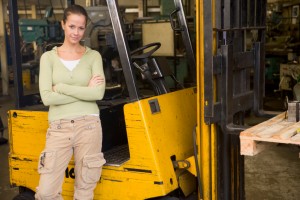 If you've chosen to enter into the pharmaceuticals industry, know that you have chosen to simultaneously enter into one of the most lucrative industries as well as one of the most complex. Pharmaceuticals have become a normal part of life for the majority of Americans. Already, 60% of Americans take some kind of prescription drug, while 80% take an over-the-counter medication. This results in the pharma industry currently sitting at $425 billion and projected to be at $574 billion by 2019.  
All that said, you will be dealing with some of the most rigorous regulations of any market, including how to transport medications from point A to point B in the condition it requires. Choosing the right e-fulfillment services to partner with your company is essential to not only ensuring efficient delivery, but for staying within the multitude of regulations with every delivery. Pharmaceutical fulfillment companies must know what they're doing, and have the knowledge and experience to get the job done right.
Tips to Choose e-Fulfillment Services for Pharmaceuticals
While pharmaceutical fulfillment services can be admittedly complex, choosing the right fulfillment company needs to be taken seriously. You should not decide strictly on price alone, but must consider other factors to distinguish how one company will be better than the other. Here are some tips to help you find your next pharmaceutical fulfillment company.
Credentials
In an industry where an oversight can literally cost you your business, it's important that you find a fulfillment company that has a reputation for their honest work, effective work, and a history of positive customer service and interaction. You cannot afford a slip in this area.
Inventory Management System and Stock Rotation
We've mentioned several times just how regulated this industry can be. Whichever pharmaceutical fulfillment company you choose, it's important they have a transparent system for shipping and storing products. That means real time info about where the product is throughout the entirety of the route, including the storage and transport temperatures. There are legal guidelines for each that must be followed stringently.
Order Tracking System and Technology Infrastructure
Radio Frequency Identification (RFID) tags are just one of the technologies your e-fulfillment provider should be using. Technology in logistics is essential and allows businesses better opportunities for tracking and fulfilling orders, as well as developing or maintaining efficiency in comparison to the competition.
Temperature Integrity
You should ask your potential pharma fulfillment company for temperature logs for products that they transport. This will give you an indication of how detailed this company is and if they are even capable of managing the e-fulfillment services necessary to help your company. They should also have a plan B in place should the initial temperature regulator malfunctions.
Cost Reduction through Warehouse Management Systems
You want a fulfillment partner that is aware of the cost of labor productivity. If they are not operating with these types of metrics, it should raise a red flag because it shows they are not measuring for efficiency, which is crucial when dealing with pharma products.
Security Protocols to Protect Drug Products
The products you are dealing with in pharmaceuticals are sensitive by nature. They are essentially drugs, and so the entire vetting process from top to bottom should be tight. That includes the kind of hiring process your potential fulfillment provider has in place. How are they screening their employees who will be handling large amounts of legal drugs? Also, what kind of traditional security measures are in place to protect the drugs while being stored, and is there some kind of plan for extreme situations such as a fire?
Experience
This one pretty much speaks for itself. Experience is not a luxury when considering different pharmaceutical fulfillment companies. The company must have done this before and must have proven strategies in place before ever having worked with your business.
Product Fulfillment Quality Assurance
You want a fulfillment company that has a quality assurance team in place that is constantly analyzing ways they can improve their standard operating procedure. Regulations change, as does technology, and a dedicated team is essential to staying on top of both plus any other methods that is conducive to ensuring quality.
Choose Our e-Fulfillment Services for Pharmaceuticals
APS Fulfillment, Inc. offers trusted pharmaceutical fulfillment services. We have the right team of workers who are experienced in this industry and who are knowledgeable of the strict regulations that must be followed.
Call APS Fulfillment, Inc. now at 954-582-7450 to learn more about how we can help with your pharma company execute its logistics obligations and get the products to customers on time and in the condition deemed appropriate by regulators.