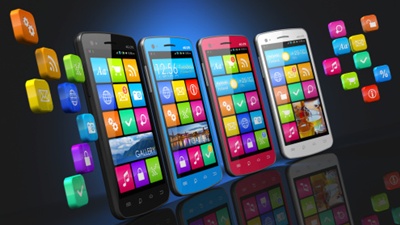 You might think that, as a fulfillment business, mobile apps aren't of much use to your field. However, with the current increase in mobile-based e-commerce order fulfillment, you might want to think again, as Apps have their benefits.
If you want to create an app for your business, consider the following:
1. Coding
Depending on you and your employees' skill with digital design, your app may not be created in-house. Whatever the case, make sure you use the best programming code possible. Note that recent publications have claimed Objective-C to be the current best programming language to use for design.
2. Visual Design
Visually, apps consist primarily of pictures, symbols, and characters. That's why it's important to have your app feature a well-designed logo or graphic so customers will be able to recognize your business from only a single glance.
3. Local Recognition
It's also important that your app contain detailed information about your business so people can find you, both in the app store and the real world. In addition, your app should direct people right to your e-fulfillment services, display your direct marketing materials, and offer a functional order fulfillment system.
4. Social Media Access
With social media's prevalence on mobile devices, it's vital that your app includes links to your social media sites. This will help to connect you with clients across all your digital media.
5. Submission
Once your app is fully developed and tested, you have to submit it for release, either through iTunes Connect for iOS or Google Play for Android. Once it's available to the public, make sure to release an announcement about its availability so people can acquire it as soon as possible.
Need solutions to your product fulfillment problems? APS Fulfillment, Inc. has the knowledge and services to make your direct mail and product fulfillment ventures more successful. Contact APS Fulfillment, Inc. by e-mail at [email protected], visit their web site at www.apsfulfillment.com, or phone at (954) 582-7450.