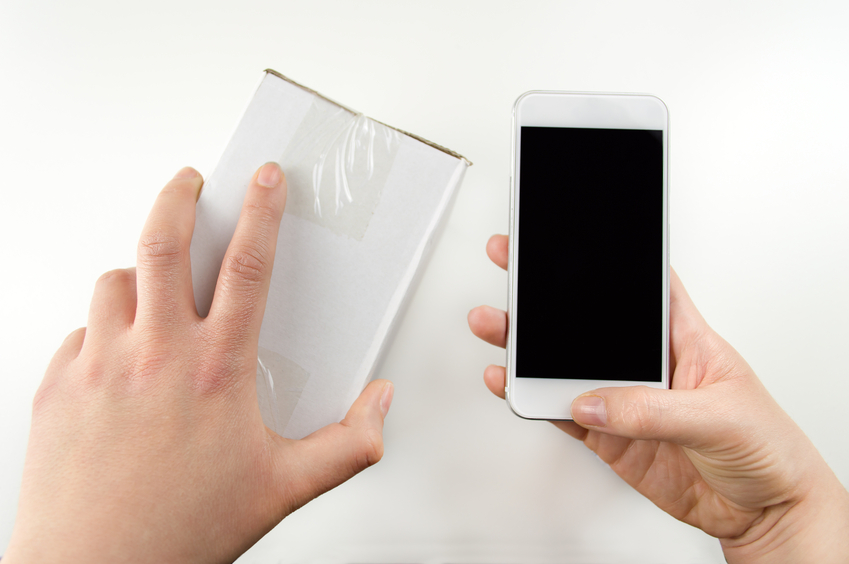 Importance of Product Return Management for Your e-Business
As a business owner, you likely already know how frustrating the entire returns process can be. In e-commerce, you are likely to reach more customers than brick-and-mortar stores, but that also means that returns will be more prevalent. However, it's a fair trade off if your e-commerce product returns management system is sound.
It may surprise you to know that a recent survey showed that an unclear return policy is at the top of the list for cart abandonment, followed by the customer simply being distracted. From the consumers' perspective, they are taking a chance by ordering your product without having the opportunity to see it or feel it in person. If they are not confident that they can return this product if it doesn't match their standards, then expect for that order to remain in their cart.
The number of returns can have a serious impact on your bottom line, especially in an industry such as fashion, in which close to half of garments are returned. If you have a poor product returns management, you could be costing your company dollars.
The demand from customers has all but cornered many retailers into offering free returns, but this can prove to be unsustainable. The thing to remember is that customers aren't necessarily looking for a free return policy; they are looking for a smooth shopping experience with returns being a part of that process.
If you focus your efforts on creating a seamless shopping experience, then you reduce the number of returns. That alone will save you valuable dollars and, just as importantly, keep your customers happy.
Factor to Consider in Product Returns Policy
When creating a fair and simple return policy, there are some factors you need to consider. Certainly, your overall return policy will have specifics related to your business and your industry, but these are general factors that nearly all retailers will be forced to consider when it comes to e-commerce product returns.
Packaging
As a retailer, you must decide on whether you will be the one to take care of the packaging for returns. The other option is to hand that responsibility over to the customer. Often, the type of product makes this decision much simpler. For example, clothing items can be easily packaged by the customers themselves at little to no cost while bulkier items, like furniture, or fragile items, like electronics, will require the customer to invest more of their money to make a successful return.
Reimbursement
Another factor that must be determined is whether you will reward your customers their full money back for their shipping. It may be a better idea to give them store credit for their next purchase; that way you still have the chance to make a sale.
Choosing a Return Address
It's important you make this clear. If customers are simply returning to your store, then this is a small issue. But if you have one or more return addresses that are specific to the customer's geographic location, then you need to give explicit directions on where the items should be mailed.
Which Materials Should Be Included
You pretty much get to decide what you require from your customers when they return a product. This can be just the product itself, or you can ask for items such as proof of purchase or proof the item has been damaged. Again, this is something that can be determined depending on the industry.
Deadline for Product Return
You must give a strict return deadline. The due date should be fair; however, the longer customers keep a product, the less likely the product can be resold.
Cost for Shipping and Storage
The all-important decision you, as a business, must make is whether you absorb the shipping costs or if you pass this cost off to the customer. When international shipping is involved, this decision becomes all the more important to your bottom line due to the inevitably higher shipping costs.
7 e-Commerce Best Practices for Product Return
Here are seven of the best practices for e-commerce product returns that can help your business excel.
Establish a Clear Product Return Policy
Regardless of what your return policy is, it must be clear. It would also be beneficial if it was easy to find on your web site and was worded simply enough for all customers to understand.
Include Product Return Instructions in the Package
You don't want your customers to have to return to your web site to find out what your return policy is. Make it convenient for them by including a hard copy of the policy with their purchase.
Detailed Product Descriptions
Do you offer cash refunds, exchanges, store credit, or some combination of the three? Details like these need to be clear. Also think about being somewhat flexible with your policy. If you have a 14-day return policy and a customer is one day late, it might be best to honor that return regardless.
Pay for Free Product Return Shipping
This is a tough one. We've spoken briefly about how free shipping can cost your company dollars. While this is true, not offering free shipping on returns can cost you customers. You'll have to decide whether that works for your business since free shipping is almost expected by today's consumer.
Keep Customers Informed Throughout the Process
Customers like to be informed. They want to know how long it will be till everything is complete, especially when they're waiting for a product. Simply providing a tracking link will go a long way to keeping customers from calling every other day to ask about their order.
Use Product Returns as a Sales Opportunity
A return is not necessarily a bad thing. So, when a customer is returning an item, take that as your cue to sell them something else. Offering store credit is another great way to keep the customer shopping with your business.
Customer Feedback Should be a Priority
Your customers are more knowledgeable than you think; and if they're buying your products, there must be a reason for it. So, don't be afraid to ask what motivated them to make a purchase, what they liked about the service, and how you can improve their experience.
APS Fulfillment has the experience and the team in place to help you develop and execute an effective returns system. Contact us today to learn more about our fulfillment solutions.