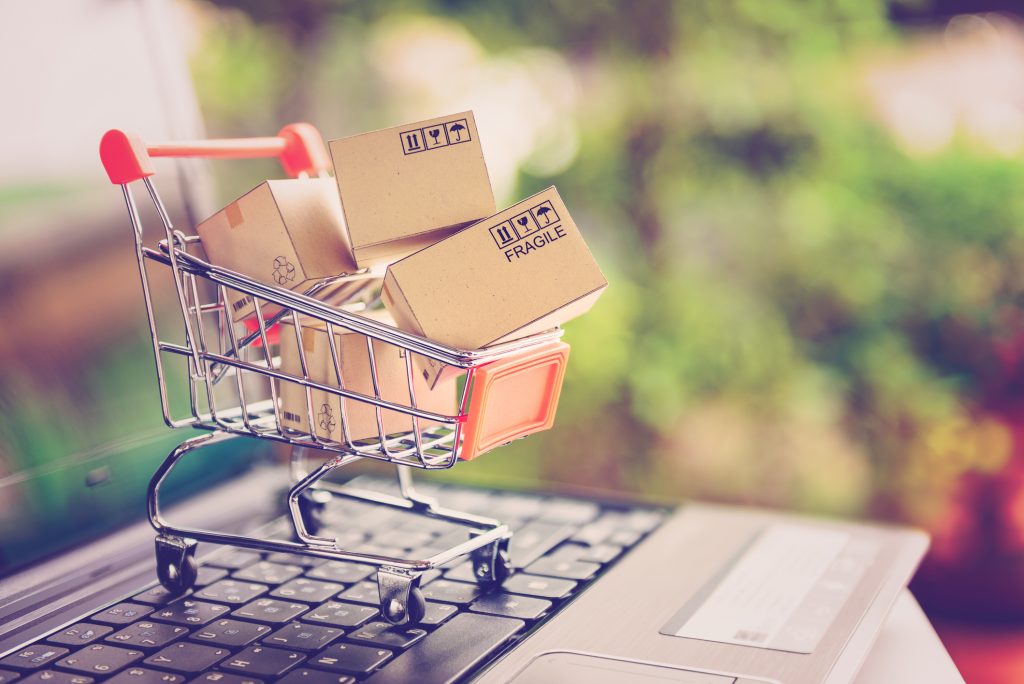 It takes a lot of effort to fulfill orders, as there are many challenges that face the supply chain. Thankfully, if you are equipped with the right order fulfillment strategy, you will be able to meet these challenges head on, saving time and money, and reducing stress. Here are some e-commerce order fulfillment processes and tips that will make your life easier, especially when working with a third-party logistics (3PL) partner.
Fulfillment Strategies to Improve Efficiency and Save Money and Time
Choosing and Processing Order Management Software
An essential way to make your job easier is to process the right order management software. There are many options out there, so you should evaluate the features of your options and compare them with the needs of your organization and your customers. Once you've considered these factors, choose a program that streamlines the entire ordering process. Even better, you can work with an order fulfillment company that already uses order management software. They will be able to monitor your processes for you and provide you with real-time updates, so you can make informed decisions about your operations.
Leverage Automation and Technology
Fulfillment software that automates communication between the warehouse and fulfillment center helps e-commerce businesses thrive. The software shares information like the order number, tracking code, and other key information associated with the delivery. If you work with a 3PL e-commerce company, you will be able to benefit from dynamic, flexible software that has all the necessary tools to allow managers and leaders to access valuable live data. This technology enables you to calculate shipping costs, weather conditions, and possible shipping delays, so you can provide excellent customer service to overseas and international customers. Using automation and technology to your advantage saves a lot of time and money, especially when working with hundreds of orders daily.
Smart Warehousing Strategies
Online shoppers have come to expect two-day shipping, especially with the rising popularity of paid services like Amazon Prime. Many customers are willing to pay the extra cost to have their orders delivered the same day, or the following day. With such tight delivery windows, you need to have smart warehousing strategies to keep up. There are two ways you can do this: either ship products by air to skip the traffic or ship products from a warehouse closer to your customers' locations. The first option may be more expensive, but it guarantees quick deliveries, and the second option may take a bit more effort to arrange, but it will provide low-cost ground shipping within two days. If you're looking for the most optimized solution, integrate your processes with an outsourced e-commerce fulfillment center. You can find an organization with a nationwide network of warehouses, so you can get your products to your customers faster, and at a fraction of the cost.
Develop Organizational Human Resources
To complete the order fulfillment process, you may need a fleet to get the job done right. You may need to hire virtual assistants, fulfillment officers, domain authorities, and more. Unfortunately, hiring, training, and developing your staff will take time and cost money that you don't have time to spend. If you work with a 3PL partner, you will have a partner that already has trained staff who are more equipped to handle problems with a hands-on approach.
Accurate Invoicing Process
Billing is one of the most important and time-consuming roles within an order fulfillment strategy. Payment and cash flow is crucial, so an accurate invoicing process is key. It is possible to hire individuals to manually process invoices, but when you expect your organization to have a high frequency of orders, this can be tedious and slow you down. By working with a 3PL partner with purchasing software, you can process data quickly and more accurately.
Easy and Multiple Payment Options
Expanding payment options for customers establishes your brand as more reliable and customer-friendly. This is a huge advantage for e-commerce, especially if your competitors only accept a limited number of payment options. You can include credit card payments, or work through third-party payment companies like PayPal, to give customers more options and added security.
Smooth Returns & Refunds Policy
Sometimes customers receive items and aren't satisfied. This is a fact of life, especially for e-commerce businesses, as they cannot try out or test the items before purchasing. An estimated 30% of online orders result in returns, which means you will need an efficient process to manage reverse logistics and payment refunds. This can be done smoothly by working with a 3PL partner that provides solid reverse logistics. Make sure they provide a policy that would please your customers, such as a minimum 30-day return window, free shipping, and zero restocking fees.
Outsource to Our Experienced e-Commerce 3PL Services and Save Money and Time
E-commerce order fulfillment services provide incredible opportunities for businesses to improve their customer experience and loyalty. When properly implemented, the system works efficiently and quickly, providing customers with convenience and an enjoyable online shopping experience. With so many aspects involved, managing your operations may be a difficult task for you, and that's why teaming up with a reputable 3PL company can help you.
APS Fulfillment, Inc. strives to be the best e-commerce 3PL provider to our clients by offering the most dependable, effective e-commerce fulfillment services possible, every day. If you need help managing your e-commerce processes or believe it's time for an upgrade, we can help. We are an experienced e-commerce order fulfillment company that can provide advice on e-commerce shipping processes, and we offer our clients a variety of hands-on services. Our services include product fulfillment, direct mail marketing, fulfillment solutions, and fulfillment markets. We also use the best quality software systems to manage your warehouse, so if you're looking for the right company, look no further than APS Fulfillment, Inc. You can contact us by e-mail at [email protected] or by phone at (954) 582-7450.
Photo Credit: iStock.com/William_Potter