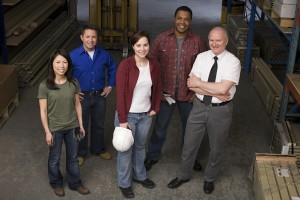 When contemplating partnering up with third-party fulfillment company, it's crucial that you begin your partnership at the right time. E-commerce fulfillment companies can vastly improve the efficiency of your supply chain, and actually benefit your company in a number of ways. In addition to taking care of warehouse and shipping logistics, it can help decrease the number of late or wrong deliveries, provide scalable solutions, and manage poor product return management. If you've been thinking about third-party fulfillment partners and whether you need one, you've come to the right place. Keep on reading to find out whether it's the right time for your business to join forces with an order fulfillment company.
Signs You Need a 3PL Partner for Your e-Commerce Business
Growing Business Demands
The first sign that your company may be ready for a third-party fulfillment partner is if it's grown exponentially. While it can be easy to keep up with orders in the early days of your business, it'll become much harder to when it becomes busy—especially during rush seasons. A 3PL partner will be able to scale their services to suit you, meaning they can handle huge influxes of customers, as well and a little downtime.
Late Product Deliveries
Late product deliveries can be detrimental to customer relationships, and they're bound to happen more often when trying to manage your supply chain on your own. When it comes to your internal logistics, inefficient tracking is one of the biggest challenges you'll face. However, a 3PL provider can solve this problem easily. Many fulfillment companies' shipping operations are streamlined, and work like clockwork—they're equipped with the technology and staff needed to make sure each package gets to the right destination, on time.
Limited Warehousing Space
Investing in a warehouse takes a significant investment, and companies can outgrow their warehouses quickly. If your warehouse is overflowing with inventory, a 3PL partner can provide additional space to store your items. Plus, you'll have the added convenience of being able to ramp up or scale down how much space you need, depending on the time of year and how much inventory you need to store.
Choosing a 3PL partner can be intimidating. However, you can have confidence when you select APS Fulfillment, Inc. By choosing us to be your 3PL partner, you'll be able to not only save money and time by eliminating the need to set up your own warehouse and distribution system, but you'll also be able to scale your fulfillment services depending on the growth of your business. Fast and dependable fulfillment services is integral to maintaining a good rapport with customers, which is why you should trust APS—we take the extra care to ensure your customers receive their packages on time, and in good condition. Contact us today to learn more about how we can help your small business continue to grow.
Photo Credit: iStock.com/XiXinXing