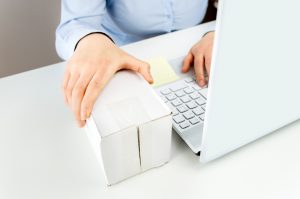 E-commerce returns management isn't a fun process for retailers. It involves several different practices and responsibilities that can be time-consuming and challenging for brands. However, a reputable and experienced retail returns management company can help you implement these practices and achieve greater success for your brand. If you want to know how to deal with customer returns in e-commerce, here are the returns processing best practices you should know about.
e-Commerce Return Best Practices to Follow
Clarity in Returns and Refunds Policy
Your returns and refunds policy should strive to give customers what they want. This is not a difficult task—customers want to be able to return their unwanted items and get their money back without a huge hassle. Your returns and refunds policy should be inspired by what you would want as a consumer. Although this policy can be expensive, it will be worth it as your customers will likely return to your store to buy again in the future; you will be providing a convenience that is valuable to them, and you can define your own exceptions to protect yourself from customers with unreasonably high expectations. Your policy should be clear and easily found on your web site. If you have a brick-and-mortar store, you should post it on your wall, your front counter, and on your cash register—wherever customers will be able to see it. If you are an online retailer, you should make sure that all of your social media channels, web site, and e-mail marketing campaigns outline your policy.
Opportunity for Conversion
If your customers have to return to your store or web site because they did not like the product they bought, this is an opportunity for you to turn that visit into a chance for them to buy something else they like. When processing exchanges, you can offer customers the chance to include additional items in their exchange shipment at a discounted price. If you have a physical store, you can ask your customers if they want to add other items to their order when they are exchanging or returning a product, and offer them a discount if they make a new purchase while they are still in the store.
Easy and Pain-Free Return Policy
You should not make it extremely time-consuming and challenging for customers to return a product. This frustration can turn them off from your business and prevent them from ever buying from you again. Nothing guarantees that a customer will never visit your store again more than asking them to pay a fee to return something that didn't meet their expectations. You should eliminate the risk and hassles of returning, so that you build goodwill and loyalty with your customers. If they see how helpful and easy it is to make exchanges and returns at your store, they will like you and trust you much more. This will also increase the chances of them continuing business with you in the future, and sharing their positive experience with their friends and family.
Multichannel Return
If your brand provides products both online and at a brick-and-mortar, offering multichannel returns will go a long way. For example, if your customer buys an item from your web site but isn't satisfied with it, they should be able to return it online or at your store's physical location. This should be the case even if the product is something that you normally don't carry in stock. By giving your customers multiple ways to return items, you will increase their satisfaction and gain more repeat customers.
It may be unappealing to consider the cost involved when processing and handling returns. However, these costs need to be measured against the positives that offering free returns brings. Customers may be more inclined to buy an item that they are unsure about if they know that they can get a free return. About 87% of customers are more likely to shop at an online store if they know they can get free returns. By providing this feature you will increase the number of customers that will follow through with their cart at your online store. Plus, if a customer does like this product that they took a risk on, you'll benefit from more sales overall.
Implement an Extended Holiday Return Policy
You should make sure that your policy is flexible and lenient to accommodate gift returns. Customers are often busier during the holiday season, so they may already be frustrated to head back to a store to return items that did not meet their expectations. Or, if customers are busy during the holiday season, they may not be able to visit your store to return an item. Whether you have a physical or online store, you should extend your holiday return policies to give consumers more time and flexibility to return their gifts.
Make e-Commerce Return Strategies with APS Fulfillment, Inc., a 3PL Provider in Florida
It is very important for you to meet your customers' needs when it comes to returns and refunds, and that can be challenging if you tackle the process on your own. For reliable return management in e-commerce, consider working with the team at APS Fulfillment, Inc. We provide value to our clients by offering the most dependable, effective order fulfillment services possible, every day. We also take the extra care to ensure that your customers receive their orders as they should—in mint condition and in a timely manner. If your customers aren't completely happy with their purchase, we will gladly process any returns they may have. We are an experienced e-commerce order fulfillment company that can provide advice on e-commerce shipping processes and we offer our clients a variety of hands-on services. Our services include product fulfillment, direct mail marketing, fulfillment solutions, and fulfillment markets. We also use the best quality software systems to manage your warehouse, so if you're looking for the right company, look no further than APS Fulfillment, Inc. You can contact us by e-mail at [email protected] or by phone at (954) 582-7450.
Photo Credit: iStock.com/Manuel-F-O