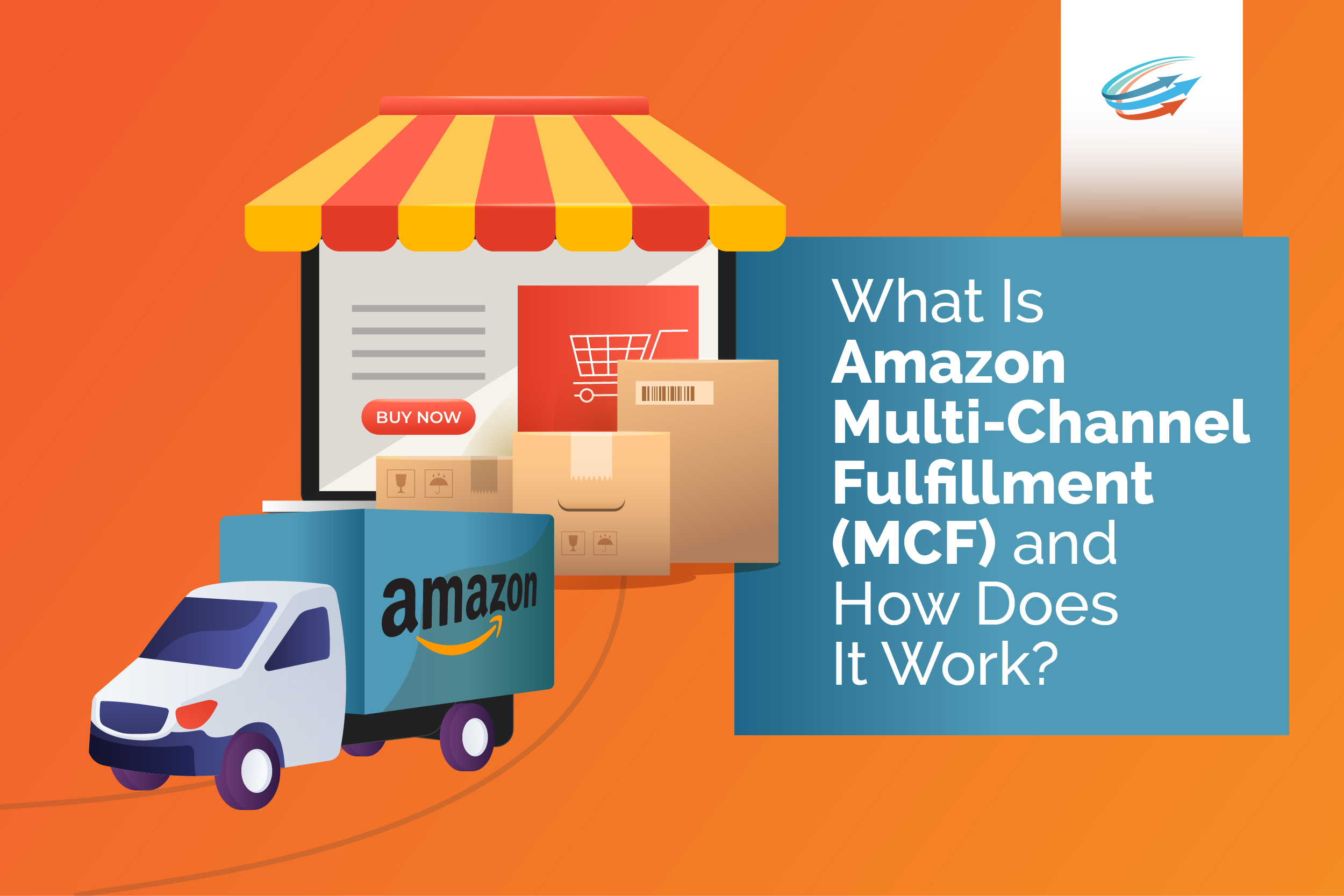 You may have heard about Amazon Multi-Channel Fulfillment (MCF), but do you really know what it is and how it works? If not, don't worry, this blog will give you the detailed information you need to understand exactly what MCF is and how you can use it to help your business succeed. With Amazon's MCF service, efficient order shipping processes are made available which could be a game-changer for your own success in e-commerce.
How Does Amazon MCF Work?
Multi-Channel Fulfillment is a program offered by Amazon that allows sellers to outsource their fulfillment processes. Essentially, sellers send their inventory to an Amazon fulfillment center, and Amazon takes care of everything from there—from storing, picking, packing, and shipping to handling customer service inquiries. This means that sellers can focus on other aspects of their business, while trusting Amazon's reliable and efficient fulfillment process.
What Is the Difference Between Amazon Multi-Channel Fulfillment (MCF) and Fulfillment by Amazon (FBA)?
When it comes to selling on Amazon, there are several options for fulfilling orders. Two popular methods are Multi-Channel Fulfillment (MCF) and Fulfillment by Amazon (FBA). Both of these services help to simplify the logistics of getting products to customers, but there are differences between the two.
MCF is designed for sellers who want to fulfill orders from sources other than Amazon, such as their own website or other marketplaces. FBA, on the other hand, is designed for sellers who want to use Amazon's massive fulfillment network to store and ship their products.
While both services offer benefits like faster shipping times and access to Prime customers, it's important for sellers to understand the differences in pricing, storage fees, and order processing times in order to choose the best option for their business.
Advantages of Amazon MCF
Below are some of the advantages of Amazon's Multi-Channel Fulfillment for e-commerce businesses looking to streamline their fulfillment process.
Access to Amazon's Fulfillment Network: One of the biggest advantages of MCF is the access businesses gain to Amazon's extensive network of fulfillment centers. This allows for faster delivery times and a wider reach, without the need for businesses to build their own fulfillment infrastructure.
Reduced Shipping Costs: With MCF, businesses can also benefit from reduced shipping costs as Amazon negotiates competitive rates with carriers.
Improved Order Management: Additionally, the platform offers improved order management, providing businesses with better visibility over their inventory and orders.
Offer Fast Shipping: With Amazon MCF can help businesses offer fast and reliable shipping to customers, ultimately improving customer satisfaction and loyalty.
Disadvantages of Amazon MCF
While Amazon's Multi-Channel Fulfillment can provide convenience to sellers by managing the shipping and handling, it may come with its own disadvantages.
Additional Fees: One of the biggest drawbacks is the additional fees that are associated with using MCF. These fees can quickly add up and eat into a seller's profit margin.
Not All Sales Channels Supported: Additionally, not all sales channels are supported by MCF, which limits a seller's reach to customers.
Restrictions on Products Sold: There are restrictions on the types of products that can be sold through MCF, which may limit the versatility and offerings of some businesses.
No Returns Allowed: MCF does not allow for returns, which could be a deal breaker for some customers who are hesitant to purchase items without a return policy.
Contact APS Fulfillment, Inc. to Help You with Your Multi-Channel Fulfillment Needs
APS Fulfillment, Inc. offers services such as real time inventory management, e-commerce fulfillment, fulfilment solutions, and fulfillment markets. There are endless benefits to working with a third-party logistics company that uses the best-quality software systems to manage your warehouse, so if you're looking for the right company, look no further than APS Fulfillment, Inc. You can contact us by e-mail at [email protected] or by phone at (954) 582-7450.