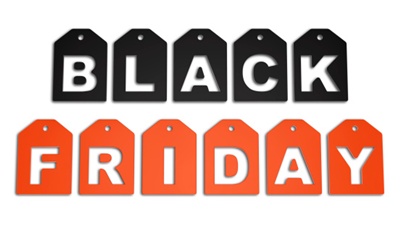 Black Friday 2014 had some interesting results, especially if you run a fulfillment business. Consider the following for your business, especially for when the next Black Friday comes along:
1. There's No Such Thing as Too Much Prep
Black Friday is all about shopping and you need to be prepared; this means distributing all your direct marketing, both digital and print, well in advance. It's important to advertise all of your promotions so it's clear what you're offering.
2. Be Ready for the Rush
With all the hype surrounding Black Friday, you really have no choice but to make sure you have the necessary staff to handle everything, from customer care to shipping. Many retail businesses extended their Black Friday deals over the whole weekend, which is something you might want to consider doing as well.
3. Taper Off Some Services
It doesn't hurt to determine what services take precedence on or around Black Friday. E-commerce should obviously be at the top of the priority list, but perhaps your direct mail fulfillment will be less busy closer to Black Friday. Check your sales results from this year to help you understand which fulfillment jobs need more attention on Black Friday.
4. All Channels are Important
Black Friday deals have to be fulfilled equally through all channels, including e-commerce and mobile. There's no point in privileging one format over another, as you want to maximize your profit potential as much as possible; after all, Black Friday only comes once a year!
5. Follow the New Trends
Analysts have predicted that e-commerce was going to see huge numbers for the winter holidays this year. However, consider just how much e-commerce occurred on Black Friday alone. The newest of fulfillment services will likely be just as big next year, so prepare your own e-commerce for the next Black Friday accordingly.
Need solutions to your product fulfillment problems? APS Fulfillment, Inc. has the knowledge and services to make your direct mail and product fulfillment ventures more successful. Contact APS Fulfillment, Inc. by e-mail at [email protected], visit their web site at www.apsfulfillment.com, or phone at (954) 582-7450.