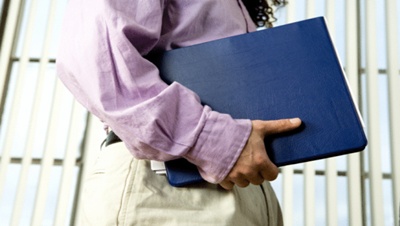 What You Got
Learning, studying, applying, taking courses, building skills, and trial and error. If these words sound familiar to what your job entails, you are in good company. There seems to be a large emphasis these days on pros putting all their skills in one basket in regards to what they know, what they can learn, and how they can apply it all.
For product fulfillment pros, this accumulation of skills and knowledge is crucial—it's how you attract both clients and colleagues. Using the skills and expertise you've got under your belt, you can create a portfolio of work to show those interested what you're capable of.
In the old days, portfolios were generally restricted to graphic designers, copywriters, and any sort of creativity-based field, but these days, everyone seems to need a professional portfolio of some sort. Like a resume, it's a way others can see everything about your work up-front.
Putting it Together
Professional portfolios aren't constructed how they used to be; there are now many places to make one and many possible media formats. However, all options require a bit of architecture and some elbow grease.
It may seem obvious, but your web site is its own portfolio—a fact often forgotten by many product fulfillment pros. Product fulfillment pros embarking on e-commerce fulfillment services, or even those sticking with mailing fulfillment services, should have a web site with pages that display their entire product line, special ordering services, and, for good measure, some accolades or customer testimonials that can show strangers your track record of quality and success. Just make sure you contact the people whose testimonials you use to make sure they're okay with being on your web site.
If you're involved with a lot of B2B direct marketing, you ought to collect all of the work that you do into both hard and soft copy portfolios. For instance, if you're based out of Florida doing printing work, collect your best samples into a nice portfolio case to bring to client/associate meetings, then do the same thing with a tablet or your laptop, only in digital form. This could be applied to your web site, too, by creating a special portfolio page, but make sure you optimize it with keywords like 'demand printing solutions Florida' to attract online traffic.
Wave of the Future
One other commonly neglected portfolio type is social media. Some product fulfillment pros might feel that sites like Facebook are for kids or gossip hounds, but some of them, like Twitter and especially LinkedIn, are crucial to many of today's business connections. If you have prospective clients or someone you're trying to attract for some B2B direct marketing, don't think they might not look you up online to check your legitimacy. It's just part of the digital age we live in, where consumer information is easily accessible.
And if they want to look you up, let them. Create well-composed profiles on professional web sites for them to discover while providing links, endorsements, and sample info so they can view your accomplishments.
It really doesn't matter if you do merchandise fulfillment or specialize in storage; whatever your avenue of product fulfillment, create a great portfolio for others to see. It's how you put yourself on the path to future success.
Need solutions to your product fulfillment problems? Advanced Product Solutions has the knowledge and services to make your direct mail and product fulfillment ventures more successful. Contact Advanced Product Solutions by e-mail at [email protected], visit their web site at www.apsfulfillment.com, or phone at (954) 582-7450.