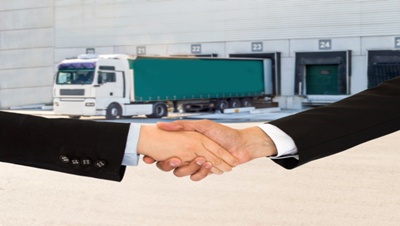 The best jobs are the ones where you're doing what you love and create a sense of accomplishment. However, there are some things you simply can't accomplish alone. Whether it's due to time or physical limitations, there's no shame in sometimes needing help.
When it comes to product fulfillment, there are a lot of jobs to do, and they can pile on quick; that's why you have to know who to turn to for help. One option to consider is a joint partnership. A joint working relationship not only keeps your working operations in check, but opens up new ones as well.
Be Prepared
A great product fulfillment joint partnership begins with self-assessment; you have to know what you do well and could bring to a partnership, as well as what you are looking for from someone else. For example, you might have a good distribution fulfillment system going, but are looking for some sort of mail order fulfillment to complement it.
Finding the right partner requires research. Since you know what sort of help you're seeking, you can begin by contacting potential choices to see who's interested. It goes without saying that you might get some negative responses, but don't give up; this is just part of the process. Make sure you have a clear pitch and a detailed portfolio before you make contact so you can show what the offer is clearly and effectively.
Some product fulfillment businesses seek out a partnership with a firm that can cover a lot of jobs that they need done for them; this could be a direct marketing group that can handle digital printing solutions while the other party provides them with mail order fulfillment or distribution fulfillment. This might be a good direction for you to take as well.
Common Courtesies
The great thing about joint partnerships is that they prove how teamwork can generate success through the efforts of two parties working towards a common goal. And those same efforts can create new client opportunities and help you develop new business ideas as the partnership progresses.
With that in mind, you have to make sure you're in agreement with your partner. It's best to have a written contract and determine both a time frame for renegotiation and how to divide money and other rewards for any successful ventures. This is a formality that keeps your joint venture professional, clear, and focused.
Need solutions to your product fulfillment problems? APS Fulfillment, Inc. has the knowledge and services to make your direct mail and product fulfillment ventures more successful. Contact APS Fulfillment, Inc. by e-mail at [email protected], visit their web site at www.apsfulfillment.com, or phone at (954) 582-7450.