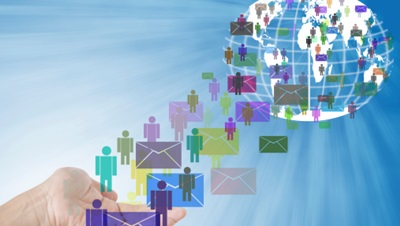 Meant to Be Seen
There is a term often applied to entertainers and performers if they followed particular career path. These people might have been obscure, had a small but loyal fanbase, and scraped by just to eat and keep a roof over their heads, but they were eventually recognized as being talented and were paid big money to have their creative skills used in commercials, endorsements, and more. They finally had money in their pockets, but their fans were angry at their decision to become more commercial.
The term is "sellout." Getting called that would make celebrities angry, and there was often nothing they could do to get the critics to think otherwise.
Such labels made many other pros think about their work and why they were doing it; this happened to those in product fulfillment as well. In the end, you have to understand your own motives in order to see if you are content in obscurity or if you're willing to accept the fortunes and frustrations of product fulfillment.
In truth, most product fulfillment pros want their materials to be seen. They are in the business to do business and work extra hard to make their ventures successful. Consequently, they put a lot of time and effort into direct marketing to make their presence known. Like it or not, product fulfillment pros have to go big, but sometimes, they may be unsure of how to get their information out into the public sphere, where it can be seen. If this sounds like you, don't worry, as there are some easy ways to get your work seen by the public.
What's Available
Costs and planning are the big considerations in product fulfillment direct marketing. When you hit up the lettershop services and digital printing companies, you need to know how much material you want and what formats you want them in. Sometimes flyers are good enough, but other times you need full, glossy brochures and catalogues. This is where some marketing tests or surveys might be useful. A lot of direct marketing services in Florida test certain direct marketing materials with clients and see which ones generate the best responses.
There's also no such thing in direct marketing as too much budgeting. Like a Hollywood studio releasing the next epic or McDonald's launching a wild new burger concoction, you have to allow yourself some money for marketing or promotional purposes. This is where direct marketing services can be helpful, as they often do the work for you and offer package deals for materials at a reasonable price.
You must also consider how to get your materials into people's hands. Check with your local postal services to see if you can have your flyers delivered to people's mailboxes. Going door-to-door in your area is also an option, though be sure to see what the legalities for this are first.
You're Got Help
If some of this sounds cumbersome, well, it more or less is. Getting direct marketing materials out to the public is tough to do alone, but if you have a bit of extra cash or can make some valuable connections, you can get help; chatting up digital printing companies or doing a little outsource fulfillment with some direct mailing services in particular will likely put you on the right track for correct direct marketing information distribution. These folks have to know a lot about this material and can tell you what you need to know to succeed.
Like the working musician, painter, or writer, don't be concerned with popular opinion. Just get out and make connections to get yourself noticed. If you do good work, the public will always recognize you in the proper light.
Need solutions to your product fulfillment problems? APS Fulfillment, Inc has the knowledge and services to make your direct mail and product fulfillment ventures more successful. Contact APS Fulfillment, Inc by e-mail at [email protected], visit their web site at www.apsfulfillment.com, or phone at (954) 582-7450.