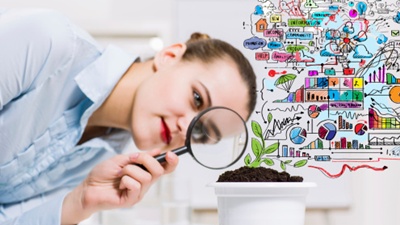 New Opportunities
Inspiration is contagious. When we hear about a fantastic new creation made through hard work and perseverance, it lights the fire of inspiration and makes us want to do the same.
However, successful inventors are a minority. For every one useful new invention, there are hundreds more that failed. The fear of failure is powerful, leading many people with fresh ideas to not even bother trying and sticking to routine.
Product fulfillment has a lot of routine tasks, such as fulfilling orders, stocking your product line(s), and preparing marketing materials. There's no question that these tasks are important, but they can also get boring.
However, there are aspects of product fulfillment where you can mix things up and experiment. Trying out new ideas and techniques has a place in this business and can lead to opportunities you weren't aware existed.
Trial and Error
A lot of marketing professionals use the term "creative direct marketing" as a way to describe experimenting with marketing techniques. This term also applies to experimenting in product fulfillment, as creative thinking is where testing begins.
Experimenting with marketing techniques is a good place to start. No doubt you've used flyers or catalogues to get people to notice your business, but consider trying other ways, such as e-newsletters, electronic flyers, or promotional mailings. If you get stuck, you can search direct marketing agencies or publications online or in the library for ideas on how to make your marketing content more interesting and compelling.
Also consider changes in your product line. Product fulfillment companies should always be looking into new products to offer clients, and while they don't have to be fancy, they do have to be in line with what is already being offered. Examine what your distributors have in stock and contact new suppliers to see if they have samples you can test on your clients; if the results are positive, you might see spikes in business, as well as create new business associations.
Not a Big Deal
Experimentation in any business sounds like a big deal, but it doesn't have to be. Obviously, you should only do it if your budget and schedule allows, but once you've begun, you're free to try new things as much as you want, however you want. Some people in product fulfillment test out new products through their kitting and assembly routine, by mailing out coupon flyers, or by contracting out new fulfillment outsourcing suppliers for new stock.
These smaller, experimental measures don't sound like much, but they are cost-effective and let you examine new business practices, allowing you to infuse your business with new, potentially profitable ideas.
Need solutions to your product fulfillment problems? APS Fulfillment, Inc. has the knowledge and services to make your direct mail and product fulfillment ventures more successful. Contact Advanced Product Solutions by e-mail at [email protected], visit their web site at www.apsfulfillment.com, or phone at (954) 582-7450.