The COVID-19 pandemic took everyone by surprise. Businesses were forced to close, and people were unable to shop and go about their business as usual. But even as many governments around the world have begun to reopen businesses and resume services, things still are not the way they used to be. The pandemic has reshaped the retail world and more consumers have started shopping online to get the products they need. If you operate an e-commerce business, here's why contactless order fulfillment is the new normal for 2020 and onward.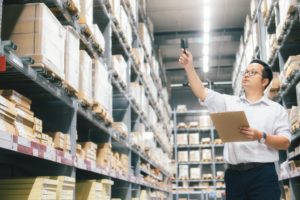 Growing Demand for Contactless Order Fulfillment
The pandemic has accelerated a shift away from shopping in physical brick-and-mortar stores to shopping online. Department stores have seen significant declines and many smaller shops have had to shut down indefinitely. In fact, in the first quarter of this year, department store sales and other non-essential retailers noticed a decline of 25%. In the second quarter, this increased to a 75% decline.
It's not all doom and gloom for small- and medium-sized business, however. E-commerce is projected to grow by nearly 20% this year, according to reports.