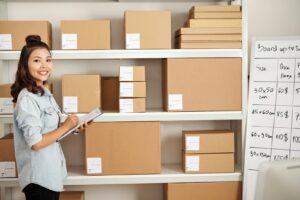 Shopify is a leading e-commerce platform that helps businesses of all sizes to sell online. One of the key features that sets Shopify apart from other platforms is its fulfillment service. Shopify fulfillment helps businesses to automate the process of order fulfillment, from receiving and packaging orders to shipping them out to customers. This can save businesses a significant amount of time and money, as well as reduce the risk of errors.
In addition, Shopify offers a range of features that can help businesses to grow, such as built-in marketing tools and support for multiple languages and currencies. As a result, Shopify is an ideal platform for businesses that are looking to expand their reach and increase sales.
If you are considering using Shopify fulfillment for your business, it's important to weigh the pros and cons first to determine if it is the right fit for you. On the plus side, Shopify fulfillment can save you time and money. However, there are some disadvantages to using Shopify fulfillment that you should be aware of too.