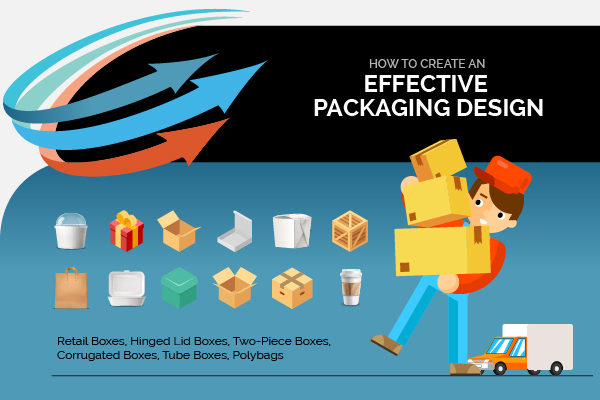 Custom product packaging is becoming increasingly important for e-commerce businesses. In order to set themselves apart from the competition and increase sales, business owners need to create a unique and eye-catching packaging design. This post will give you a look at the importance of custom packaging services and how they can benefit your small business.
What Is Custom Packaging?
Custom packaging is product packaging that is designed to meet the specific needs of a product or small business. It can be created to protect a product during shipping, to promote and advertise a product, or to make a product more appealing to consumers.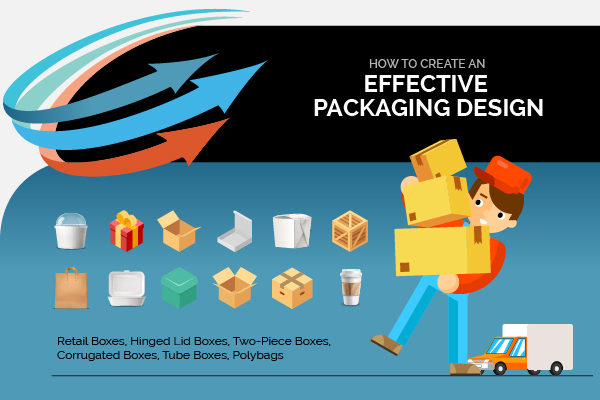 Custom packaging can be made from a variety of materials, including paper, cardboard, plastic, or cloth. The type of custom packaging you choose will depend on your product and your business needs.
Why Choose Custom Packaging?
Custom packaging is important for many small businesses and can be an essential part of a successful marketing strategy. There are several reasons why your business should opt for custom packaging.
Creates a Great First Impression
First impressions are important, especially in the business world. When customers see a product for the first time, they form an opinion based on its packaging. If the packaging is custom and well-designed, it creates a positive impression of the product and the company.
Gives Customers Something to Remember
Custom packaging allows businesses to stand out from the competition. With so many products on the market, it can be difficult to make yours stand out from the crowd. Custom packaging can help give your product the edge it needs to be noticed and remembered.
Builds Better Product Protection
Custom packaging is often a better option for businesses that want to ensure their products are well protected. Custom product packaging is designed specifically for the dimensions and weight of a product, ensuring that it stays securely in place during shipping and handling. In addition, custom packaging can be designed to include features that improve product protection, such as cushioning and reinforced corners.
Improves Brand Loyalty and Customer Experience
Good packaging sells products. In fact, custom product packaging has been shown to increase brand loyalty and customer experience. When custom packaging is done well, it can be a powerful marketing tool that differentiates your product from the competition. It can also make your product more memorable and give customers a positive experience with your brand.
Types of Custom Packaging
There are many different types of custom product packaging to choose from, depending on your product and your business goals.
Retail Boxes: These boxes are used to hold and sell products in stores. Retail boxes can be made from a variety of materials, including cardboard, paper, and plastic, and come in a variety of sizes and shapes, so you can find the perfect fit for your product.
Hinged Lid Boxes: This type of packaging is perfect for businesses that want a sleek and sophisticated look for their products. Hinged lid boxes can be custom printed with your company logo and branding. They are also available in a variety of sizes to fit your product.
Two-Piece Boxes: Consisting of two separate pieces that fit together snugly, two-piece boxes often cost more than traditional packaging options. However, the durability and customizability of two-piece boxes make them a worthwhile investment for businesses that want to ensure their products arrive safe.
Corrugated Boxes: Corrugated boxes are composed of three layers of cardboard. The outer layers are called liners and the inner layer is made of fluted corrugated board. Corrugated boxes are then glued together to form a strong, lightweight, and durable material that can protect your products during shipping and storage.
Tubes: Tube boxes are made to protect and showcase your product and can be custom printed with your brand logo and design. Tube boxes are made from sturdy cardboard or paperboard and can be custom die-cut to any shape or size.
Polybags: Made from a variety of materials, including plastic, paper, and fabric, polybags can be custom printed with a company's logo or branding, making them an excellent marketing tool. Polybags are also highly versatile and recyclable, and they can be used to package a wide range of products, from books to clothing.
How APS Fulfillment can help you?
APS Fulfillment, Inc. is an industry leader in inventory management, e-commerce fulfillment, and custom packaging services. We offer state-of-the-art fulfillment services that are seamlessly integrated for Magento Commerce, making it easy to stock your products and manage inventory.
We serve a variety of industries, with full e-commerce logistics services, including custom packaging. These include:
Cosmetics
Pharmaceuticals
Food and beverages
Clothing
Industrial
Direct-to-consumer shipping
Electronics
And more
If you want to set yourself apart from the competition, call us today at (954) 582-7450 or email [email protected] and let us help you create custom packaging that will increase sales and growth for your business.