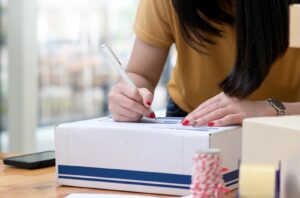 In the business world, first impressions are everything. That's why custom packaging is so important—it's one of the first things that potential customers will see when they encounter your product.
A well-designed custom package can help to build brand visibility and encourage growth. It can also be a powerful marketing tool, helping to convey key messages about your brand and product.
In today's competitive marketplace, custom product packaging can be the key to standing out from the crowd and making a lasting impression. When done right, custom product packaging can help you attract new customers and grow your business.
Here are some do's and don'ts while creating custom packaging for the fulfillment of your products.
Do Use Packaging to Show Off Your Product
Make sure your custom packaging showcases your product in the best light possible. Use high-quality photos and graphics to make your product look its best. Your custom product packaging should convey messages about your brand and product. Use packaging to highlight the features and benefits of your product.
Don't Forget to Include Your Branding
Make sure your custom product packaging includes your branding, such as your logo and company colors. This will help customers recognize your business and remember it in the future. Make certain that your packaging is in line with all of your marketing efforts.
In addition, include your company's contact information on the packaging in case the package gets lost. This will help ensure that your product is returned to you.
Do Use Packaging That Is the Right Size for Your Product
Your custom product packaging should be designed to protect your product from damage during shipping and handling. Packaging that is too small can damage your product and make it difficult to ship.
On the other hand, more packaging isn't always better. In fact, using too much packaging can be wasteful and end up costing you more money. Stick to the minimum amount of packaging needed to protect your product and save money in the long run.
Also Read: Key Elements of Good Custom Box Packaging That Retains Customers
Don't Use Cheap Materials
Using cheap materials for your custom product packaging will reflect poorly on your business and so will using non-recyclable materials. It is best to use eco-friendly materials, which can be an added advantage to your business. Invest in high-quality packaging materials to make sure your products arrive safely and look their best.
Do Use Packaging to Stand Out from the Competition
In today's competitive marketplace, custom packaging can be the key to standing out from the crowd. Use your packaging to make a good first impression and a lasting impression on potential customers.
In addition, use your custom packaging to build customer loyalty by including coupons, discounts, or other offers. This will encourage customers to buy from you again in the future.
Partner with a Fulfillment Company That Offers Custom Product Packaging
Custom packaging is an important part of any e-commerce business. It's what leaves your customers with a lasting impression, and it can be the difference between them coming back for more or going to your competitor.
APS Fulfillment, Inc. provides custom product packaging services for businesses in a variety of industries. We have the experience and knowledge to help you design packaging that not only looks great but also meets your specific shipping needs.
If you want to set yourself apart from the competition, call us today at (954) 582-7450 or email [email protected] and let us help you create custom product packaging that will increase sales and growth for your business.
Also read: How To Create An Effective Packaging Design To Make Your Business Stand Out?