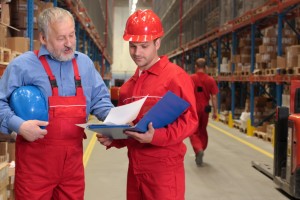 When talking about production flow, "bottlenecking" refers to certain points where everything slows down compared to the activity that preceded it. A simple example would be a conveyor belt that delivers products down to where packers box and ship them. If the conveyor belt delivers more product than the packers can handle, the result is a bottleneck as everything slows down to match the speed of the packers. In terms of warehouse efficiency, bottlenecks are highly undesirable and impact productivity and morale.

Causes of Bottlenecks
A bottleneck happens whenever a given point on the chain can't handle the volume flowing into it. This can happen for a variety of reasons, but there are some more common culprits that can be pointed to.