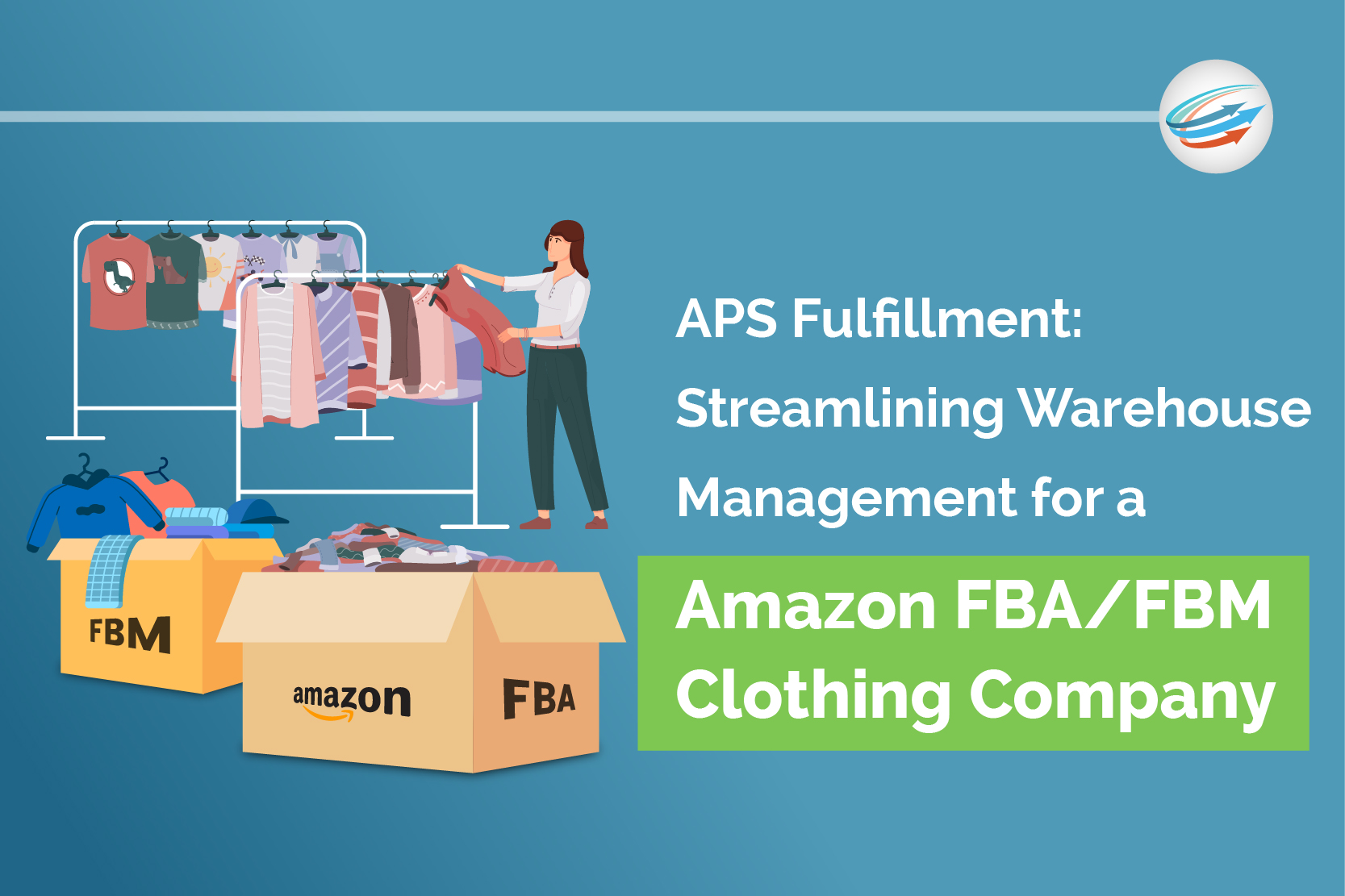 Background
An Amazon FBA/FBM clothing company was dealing with mounting warehouse rental costs and system inefficiencies. Their self-managed warehouse was proving more of a liability than an asset, and the organization was falling short of professional standards. In an attempt to find a robust solution to their warehouse woes, they turned to APS Fulfillment, Inc.
The Challenge
The clothing company was caught in a web of complex issues:
High Warehouse Rent: The company owned their warehouse, but the escalating rental costs were impacting their profitability.
Lack of Professional Systems: As a business that was not a full-fledged 3PL, their operations were marked by system inefficiencies, which led to recurring errors.
Inefficient Inventory Management: The company's inventory was simply placed on pallets on the floor, lacking proper organization or efficient storage solutions.
Manual Processing: Their outdated system involved printing labels individually and manually entering all information regarding weight and shipping preferences, leading to delays and potential errors.
The APS Fulfillment Solution
Recognizing the company's specific challenges, APS Fulfillment offered a comprehensive suite of solutions:
Affordable Storage Rates: APS provided the clothing company with highly competitive storage rates, significantly reducing their overhead costs.
Professional Services and Systems: APS's seasoned team of professionals took over the company's order and shipment management, leveraging APS's advanced Warehouse Management System (WMS).
Improved Inventory Management: All products were placed into racking and bins, facilitating efficient picking and organization. Each product was labeled in their slots, improving accessibility and accuracy.
Automated Label Processing and Shipping: APS's WMS automatically calculates shipment weights and scouts for the most economical rates, significantly reducing manual processing. This allowed for batches of shipments to be processed within minutes, ready for daily courier pickup at 4:30 p.m.
Related: APS Fulfillment, Inc. Announces the Rebranding of Its Warehouse Management Software to Extensiv
Results
The intervention by APS led to substantial improvements:
Lower Costs: By offering a competitive storage rate, APS effectively reduced the company's overhead expenses, improving their bottom line.
Improved Operations: APS's professional services and advanced systems significantly upgraded the company's operations, minimizing errors, and enhancing efficiency.
Efficient Inventory Management: The reorganized inventory led to faster and more accurate order fulfillment.
Automation: The automated label processing and shipping facilitated a smooth, error-free process, with real-time tracking updates provided to customers.
Conclusion
APS Fulfillment's tailored solutions and expertise in warehouse management have revolutionized the Amazon clothing company's operations. By taking over their warehouse management with professional services and advanced systems, APS demonstrated the power of efficient third-party logistics, improving operational efficiency, customer satisfaction, and profitability.