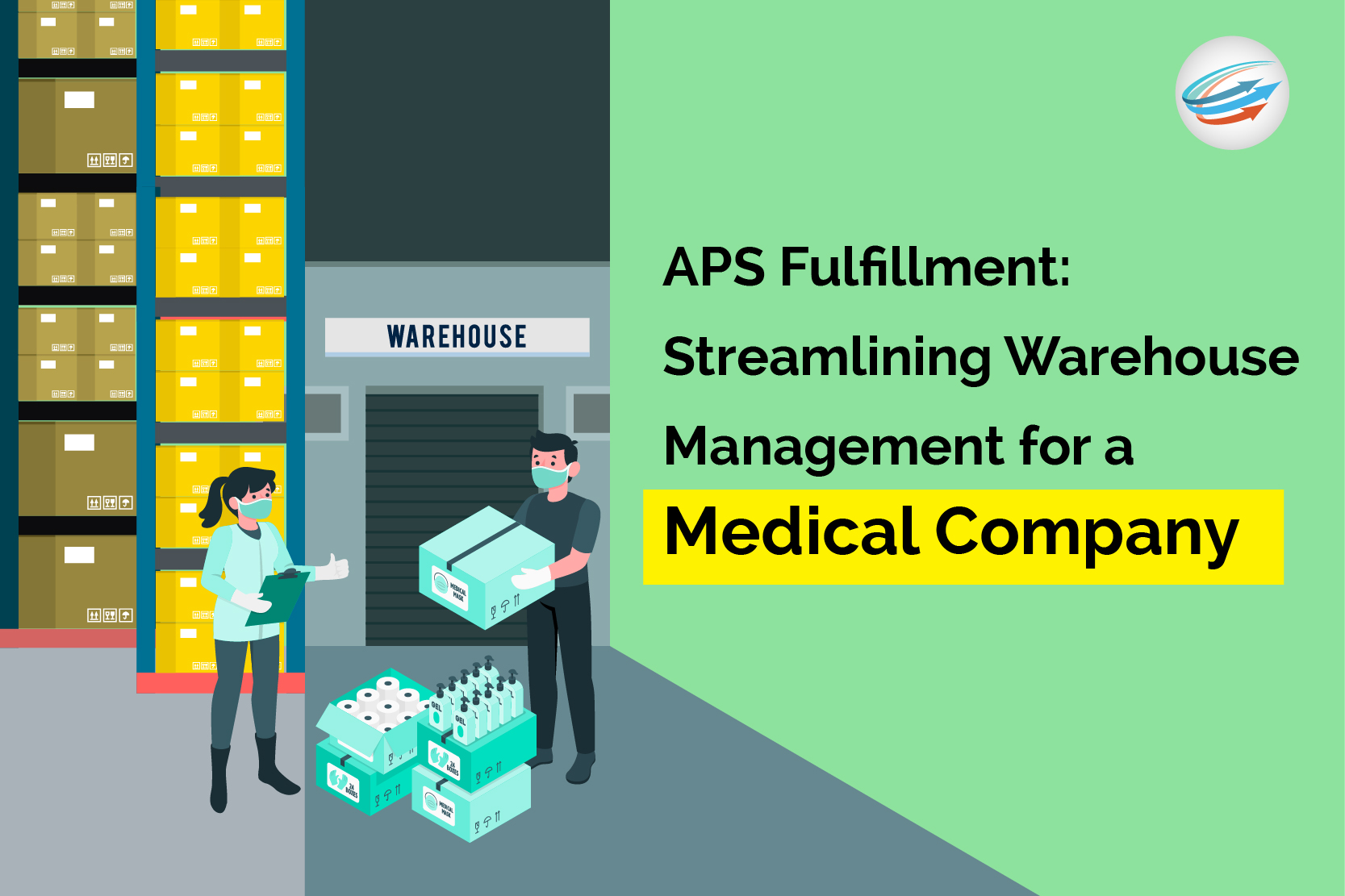 Background
A prominent medical company found themselves grappling with high storage costs and inefficient warehouse management. The company was keen to restructure their operations and control their escalating storage prices. After a thorough search for the right partner, they turned to APS Fulfillment, Inc. for a comprehensive solution.
The Challenge
The medical company faced substantial hurdles:
Inefficient Warehouse System: Their existing system was heavily reliant on pallet storage. This approach led to significant inefficiencies and made product retrievals a cumbersome task.
High Storage Costs: The system's inefficiencies were causing a considerable financial drain. Moreover, they were anticipating the necessity to increase their storage prices, potentially harming their market competitiveness.
The APS Fulfillment Solution
APS Fulfillment stepped up with strategic solutions to address these issues:
New Storage Space: APS provided the company with a new facility, enabling them to maintain their current storage rates. This relocation effectively reduced overhead costs and ensured seamless business operations.
Binning System: APS implemented a binning system in the warehouse, significantly reducing the dependency on pallets. This new system improved pickability and better utilized the warehouse's vertical space, allowing for access to storage pallets located up high and consolidating their excess storage.
Results
The collaboration with APS led to remarkable improvements:
Improved Warehouse Management: The binning system significantly increased the efficiency of the warehouse operations by optimizing storage and retrieval processes.
Controlled Storage Costs: By relocating to APS's facility, the medical company managed to keep their storage costs stable, avoiding a potential price hike.
Conclusion
Through APS Fulfillment's tailored warehouse and fulfillment services, the medical company experienced a significant transformation in their operations. APS's solution demonstrated the value of bespoke warehouse solutions, proving its ability to cater to diverse business needs, regardless of the size or industry.