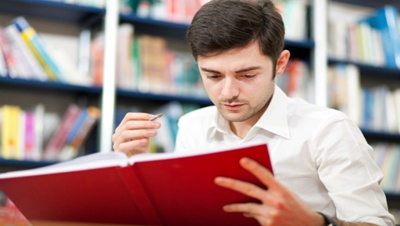 It goes without saying that education is important, but is there no other way to learn? Is it possible to be knowledgeable about a subject in business without holding a degree for it?
The good news is that there is, especially for those in product fulfillment. With the abundance of resources available, it's possible to educate yourself on a topic without foregoing work.
Connections
Accessing great resources isn't hard, but it requires a commitment. You have to want to learn and be ready to search for info and do the necessary research and studying.
Many in product fulfillment acquire resources through networking: this means going out and connecting with others in product fulfillment or related industries. If you're lucky, you can attend a convention and meet others face-to-face and exchange business cards, all while learning about the latest info, such as details about new supply chain companies or current trends in business-to-business direct marketing.
But once you've made those connections, don't forget to follow up. For example, if you wind up in the sunshine state for a convention and can meet with some on-demand printing services in Florida or a logistics company in Miami, take advantage of the opportunity. They might even offer you a tour of their facilities or allow you to pick their brains over lunch. Also, by seeking out their knowledge, they might be willing to partner up with you in the future.
Predecessors
It might be obvious, but libraries and credible web sites are excellent sources of information. It still requires some effort on your part, however, and you have to be selective of what you read, especially online.
Those in product fulfillment involved with e-commerce fulfillment services can access online-based resources quite easily. Reputable online publications can provide practical information on how to improve your online fulfillment efforts. Similarly, find books that are recommended by others in the industry to get a better sense of how those before you have achieved success. If you're going to be your own teacher, that's great. With the right resources, it's easy to acquire the information you need to better your product fulfillment business.
Need solutions to your product fulfillment problems? APS Fulfillment, Inc. has the knowledge and services to make your direct mail and product fulfillment ventures more successful. Contact APS Fulfillment, Inc. by e-mail at [email protected], visit their web site at www.apsfulfillment.com, or phone at (954) 582-7450.