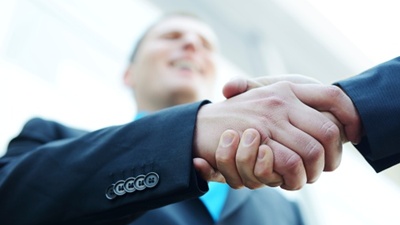 If you have a large workload and cannot do it alone, it may be time to consider a partner. But if you're uncertain about your prospects—perhaps you've heard some horror stories—you should know that, provided you find the right partner, the good can far outweigh the bad. Here are a few possible options for businesses to work alongside:
1. Other Fulfillment Houses
As the saying goes, if you can't beat them, join them. If you know of a rival company that might be willing to work with you—perhaps they handle similar products—present them with an offer. You may be surprised by who you can successfully work with!
2. Supply Chain Companies
This sounds like a no-brainer, but you might not be so well versed in the differences between supply chain companies and how to work with ones located internationally. With the current variety of consumer products, there's a very good chance that the possibility for business-to-business (B2B) direct marketing exists with supply chains all over the world.
3. Event Companies
The amount of consumer products means there are often conventions and trade shows to showcase new brands and products. These events are scheduled by event production companies and are always looking to add partners, sponsors or participants to their roster. Why not be one such associate? Getting your name on their banners, sponsor lists, and advertisements serves as good promotion for your business.
4. Charities
Getting involved with a charity does not mean you are giving away your products for free or wasting valuable business time. It's actually closer to B2B direct marketing, as supporting a great cause can help generate capital by getting your company's name out there through direct mail, the Internet, or silent auctions. You can also enjoy the peace of mind from doing something good while promoting your business.
5. Media Companies
Mobile app development firms, print-on-demand companies, and social media developers are all allies to fulfillment companies. Joint ventures can drive business to both sides of the partnership, with you supplying products and they, the services. Whatever the case, they are good partnerships to have.
Need solutions to your product fulfillment problems? APS Fulfillment, Inc. has the knowledge and services to make your direct mail and product fulfillment ventures more successful. Contact APS Fulfillment, Inc. by e-mail at [email protected], visit their web site at www.apsfulfillment.com, or phone at (954) 582-7450.