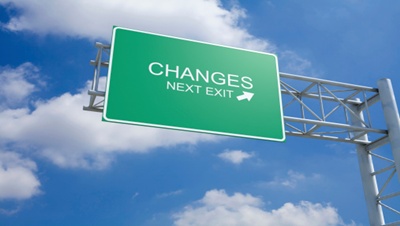 Change is a part of life, and there's often only one appropriate response: embracing it. However, change can often be inconvenient, happening when we least expect it. Many companies spend a lot of cash on coping with changes, but in product fulfillment, change occurs so often that constant preparation is a necessity.
All in Your Hands
Dealing with change requires preparation, followed by action. Negative changes usually require some sort of damage control, so it's vital that you're ready to respond to them in order to minimize the potential damage.
Strong preparation requires research and networking. If your business does any kind of marketing, whether it's individual clients or business-to-business direct marketing, you need to make sure you are using the correct marketing tools, many of which involve face-to-face communication. If there is any B2B direct marketing, make connections that can make any changes to your company and/or the product fulfillment industry simply. You can also use these connections to gain foresight as to what is happening in the field, enabling you to know about changes that are coming or need to be made ahead of time.
When it comes to action, it's best to remain calm, cool, and collected. For example, if your supply chain services went out of business, it's not a change that can't be dealt with. Simply call clients, explain the situation, find out how to rectify the problem efficiently before proceeding; it also never hurts to offer clients a bonus gift or discount for their patience. Such a response shows that you can remain in control of a bad situation.
Adapting and Embracing
A lot of product fulfillment businesses have embraced the changes created by the Internet, such as the introduction of e-fulfillment services. Many in the business praise its efficiency, speed, and ability to open up new ways to attract clients. Even if you aren't very good with computers, the changes they've introduced can be easy to implement and increase your profits and success.
Need solutions to your product fulfillment problems? APS Fulfillment, Inc. has the knowledge and services to make your direct mail and product fulfillment ventures more successful. Contact APS Fulfillment, Inc. by e-mail at [email protected], visit their web site at www.apsfulfillment.com, or phone at (954) 582-7450.