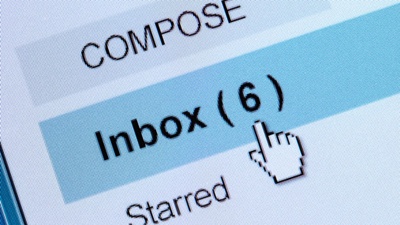 Marketing is hard enough, no matter what the medium. But with the advent of the Internet, there are new marketing strategies available. When it comes to product fulfillment, one viable option is e-mail marketing, which is cheap and always effective for both business-to-consumer (B2C) and business-to-business (B2B) marketing. Here are some tips to help make e-mail marketing a dependable client strategy:
1. Use Images and Text Together
If you're going to create marketing e-mails, it's smart to use both text and images. Each has its own guidelines; copy should only be two paragraphs with about eight sentences total, while you shouldn't exceed one or two images.
2. Use Embedded Links in Images
Don't forget to embed a link in your e-mail images to help drive your clients to your site. By doing so, they can click through from the message to the site—an old but effective SEO tactic.
3. Use Only a Few Links
Don't clog your e-mail direct marketing ads full of links; if you do, your messages will likely be marked as spam. One or two links are sufficient for any e-mail.
4. Use Proper Structure
Ads have to be designed with a specific structure or hierarchy in mind. For e-mails, this means a headline with a visible call to action and properly formatted paragraphs and sentences.
5. Use Scheduling
A lot of companies send out e-mails daily but get no customer response. Why? Usually, it's because they don't schedule them correctly. E-mails should be sent out in the morning and on a regular basis; statistics show that readers prefer to see ads first thing in the morning.
Need solutions to your product fulfillment problems? APS Fulfillment, Inc. has the knowledge and services to make your direct mail and product fulfillment ventures more successful. Contact APS Fulfillment, Inc. by e-mail at [email protected], visit their web site at www.apsfulfillment.com, or phone at (954) 582-7450.