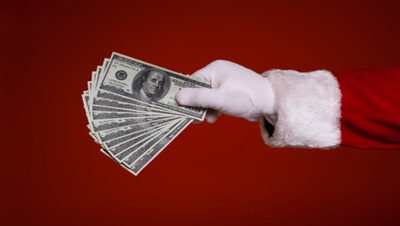 Enticement and Fulfillment
With the holidays coming, it's only natural that consumers are looking for value. If they've got gifts to buy for their loved ones or are planning a vacation to escape the winter weather, they want to get the most bang for their buck.
As a consumer yourself, you understand the need to save money. Times are still tough financially, and people need to stretch their dollars, getting what they can for less.
This is a good sensibility to have when working in product fulfillment. If value is what the consumer public craves, you should give it to them. However, you have to know your own limits in terms of what to provide. Luckily, product fulfillment pros are in a unique position of being able to offer great value through so many of their services.
When considering how to offer value, you have to take into account what services you offer, who your clientele are, and if you are undertaking big jobs like business-to-business direct marketing. From there, it's simply a matter of finding an effective way to offer it.
Big, Small, and All Points In-Between
Especially at this time of year, it's wise to see what sort of discounts and promotions you can offer clients. Find those services and/or products in your line that you can reduce the price on, then find a means to draw attention to those deals, such as through the classic "limited time only" promotion.
Offering new services to clients is also effective. You might have a really tight order fulfillment operation already, but stepping up your operations can provide clients with what they need quicker. A good example of this is offering your shipping or rush delivery services free of charge; you can even combine promotions and order fulfillment specials. Try testing some new value offers to see what will be the most successful.
During the holiday business rush, some product fulfillment businesses offer special gifts to their clients to show their appreciation, such as a product sample or gift pack. This can remind your clients about your commitment to them, making them more than happy to use your services again.
Scouting Around
You might find yourself hard pressed for ideas of how to offer value to your clients, especially if you're a rookie in the industry or your previous offers have failed. If this is you, start scouting around to get ideas. A good place to start is the assembly services in Florida, as they are in the heart of product fulfillment activity. Examine how they offer optimal value to clients, using their web site or order information to get some ideas. There are plenty of means to offer value to customers, and they can all generate further success for your business.
Need solutions to your product fulfillment problems? Advanced Product Solutions has the knowledge and services to make your direct mail and product fulfillment ventures more successful. Contact Advanced Product Solutions by e-mail at [email protected], visit their web site at www.apsfulfillment.com, or phone at (954) 582-7450.