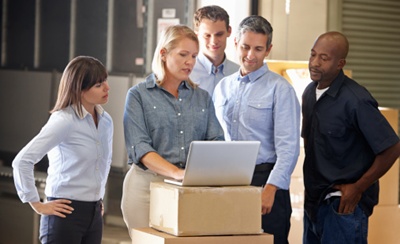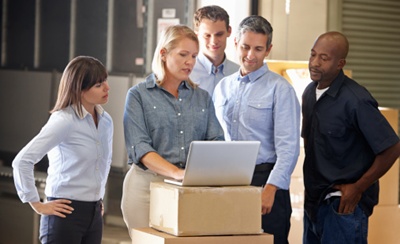 Kitting and assembly services are a part of a fulfillment company's duties and retailers and fulfillment houses have been doing it for some time, especially those that offer a varied product line that is sorted into larger orders.
What Are Kitting and Assembly?
The customer submits an order, which you gather, package, and send; that's kitting in a nutshell. Assembly, meanwhile, is when  large products are put them together for clients before they are sent. However, note that as much as it's used in conjunction with kitting, assembly is not the same thing and not all retailers offer it to their clients.
What people also don't realize is that kitting and assembly offer substantial advantages to a company, particularly when outsourced to a third party. The following are a few advantages worth noting:
Cheaper Order Fulfillment
This may seem obvious, but it relates strongly to the outsourcing of your kitting services. Kitting is done the most cost-effectively in bulk, where you prepare multiples orders or items as opposed to one at a time. This "bulk-style" kitting allows you to save on label printing and the total weight, freight, and shipping costs.
Reduced Space Allocation
When it comes to space, your working area is usually limited. And the more you need, the more you have to pay for it. Outsourcing your kitting services saves you a ton on storage, handling, and special stock conditioning, such as temperature-controlled environments.
Cheaper Shipping
Once you begin to fulfill regular kitting orders, you'll start to realize that you can simply use a standard shipping container to fill regular orders. This reduces your shipping costs by consolidating orders into a standard shipping unit. By shipping larger bundles, you'll save in overall shipping fees.
Fewer Mistakes
Retailers and fulfillment companies are always looking for ways to improve efficiency, which kitting accomplishes by creating an almost standardized assembly line for packing products. This way, you'll know how much is being ordered, which products are being picked, and how to put the package together. These specifics can later be passed off to your kitting team, thus tightening your processes while allowing you to focus on more pertinent matters.
Better Packaging
Your kitting and assembly services also allow you to standardize your packaging containers. For specific kits, you can create or select the most cost-effective packages for particular orders; this not only saves money, but also allows for generating brand awareness by creating a specific container with your company's name and logo on it. When people see those packages, they'll know who it's coming from, improving your reputation.
Different Options
Depending on what manufacturer you use and what products you're shipping, you may start to get a better understanding of what types of kits you can create. Note that you can often inquire to your supplier, product manufacturer, or distributor about if they can do the kitting and assembly for you; if so it's worth following up on, as they might do it for a low cost while alleviating your workload. Many kitting and assembly-based Miami companies offer their services in-house and have seen a great number of retailer-distributor-manufacturer relationships come out of these agreements.
Kitting and assembly are tasks that require considerable attention, as clients always appreciate a well-put-together collection of products delivered professionally. Engaging in kitting and assembly, particularly through an outside source, can help you save a lot of money while benefiting your clients, building company efficiency, and forming valuable business-to-business relationships.
Need solutions to your product fulfillment problems? APS Fulfillment, Inc. has the knowledge and services to make your direct mail and product fulfillment ventures more successful. Contact APS Fulfillment, Inc. by e-mail at [email protected], visit their web site at www.apsfulfillment.com, or phone at (954) 582-7450.