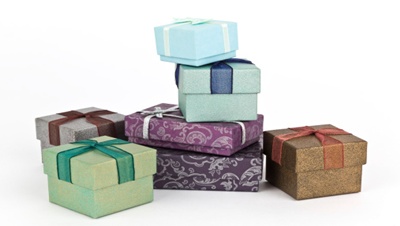 It's a concept used often by fast food restaurants: offering reduced prices for a combo. The logic is simple; the more items you buy together, the more you save.
Product fulfillment companies already use this model in the form of kitting services, where they place a bunch of materials into one package and send it to clients. Not only is kitting not as much work as you might think, but it can both save and make you a ton of money.
More Than That
A lot of people think successful kitting services just means taking available items, throwing them into a box, and then shipping them. But in truth, it's more than that and requires a perceptive approach.
To begin with, there's kit assembly. There are two potential types of kits: those that contain products and those that contain marketing materials. Be sure to distinguish between the two.
Kitting and assembly also takes some know-how. You can't just send out random combinations of items and expect them to resonate with people; you have to put together kits of related products or information that clients will be interested in. For example, if you have tech products or information, don't include jewelry—it won't be received well.
Proper kitting requires both planning and feedback. Note which items your clients showed the most interest in and offer similar items accordingly.
More for Less
What is really interesting about kitting is that it is actually cost-efficient. You might think this isn't true since you have to combine many different products, but the process actually reduces a seller's cost per unit. If you perform kitting, make sure your supply chain companies are aware; they might have suggestions on what products to put together and can reduce costs by sending you overstock or allowing you to engage in pick-and-pack fulfillment.
Once you get an idea of what sort of products your clients want, you can work to make your kits more appealing; this will make sure that you always save when obtaining specific products or marketing materials from suppliers and acquire the most buys and responses from clients.
Need solutions to your product fulfillment problems? APS Fulfillment, Inc. has the knowledge and services to make your direct mail and product fulfillment ventures more successful. Contact APS Fulfillment, Inc. by e-mail at [email protected], visit their web site at www.apsfulfillment.com, or phone at (954) 582-7450.