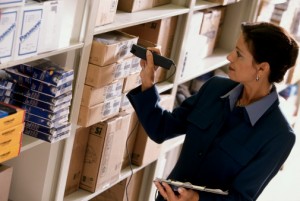 The order fulfillment process has always presented challenges for small businesses. But with the current demands of today's consumers, combined with the necessity for even small businesses to think globally, it's now more challenging than ever to build an efficient and effective fulfillment system.
However, if you can wrap your mind around these challenges and operate in a manner that allows for transparency, communication at each step of the process, and a high degree of automation, then the challenges of customer demands and a global mindset actually become strengths.
Facing the Challenges
When it relates to fulfillment, an independent publishing company based in Miami faces the same struggles as a large multinational pharmaceutical company based in Canada. Their consumers are likely nationwide, if not worldwide, which means they both need to develop a system which caters to customers across continents.
The first reaction is that this process must seem daunting. Admittedly it does take a lot of effort to consistently ship packages to the correct destination, on time, and with no damage. Many stages are involved, which means different people across intersecting markets must learn to be in sync if there is any chance of this process running smoothly. Add that to the fact that many companies are taking orders through multiple channels, including online, call centers, and electronic data interchange, and it can further complicate things.
Using Technology
Similar to most other industries, the technology is available to help streamline the fulfillment process. We are long past the days where customers tolerate late or inaccurate deliveries. There is simply too many alternatives available to have them accept any of those shortcomings. This means that even as a small business, an efficient order fulfillment service isn't a luxury, it's a necessity. And technology plays a big part in improving that system.
Technology helps provide detailed information on how and where orders are being processed throughout each step of the fulfillment process. This includes from the manufacturer, to the warehouse, e-commerce platforms, all the way to the consumer. Being able to verify these reports, check invoices and inventory, and forecast the necessary inventory are just part of what your business should expect from whichever software you choose.
Automation should also play a huge role in executing any fulfillment system. Negating or significantly reducing human error is the benefit of automating as many processes as possible. BizAutomation, Fishbowl Inventory, and Megaventory are all capable fulfillment softwares.
There's An Easier Way
Digesting all of this may be difficult for small businesses just getting started, or for those businesses looking to rebuild their current fulfillment system. Trusting in a third-party logistics provider like APS Fulfillment, Inc. removes all concerns. We are already experienced in creating systems which are efficient and practical and can cater each system to the needs of your business.
Visit our website and learn more about our fulfillment center in Miami.